How Women Dominate in D.C., Why Henry Ford Could Have Saved Detroit, Hemingway's Big Break: The New Atlantic Weekly
Also in this issue: The fight over circumcision, the mystery of false confessions, and the case for cowboy flicks, and more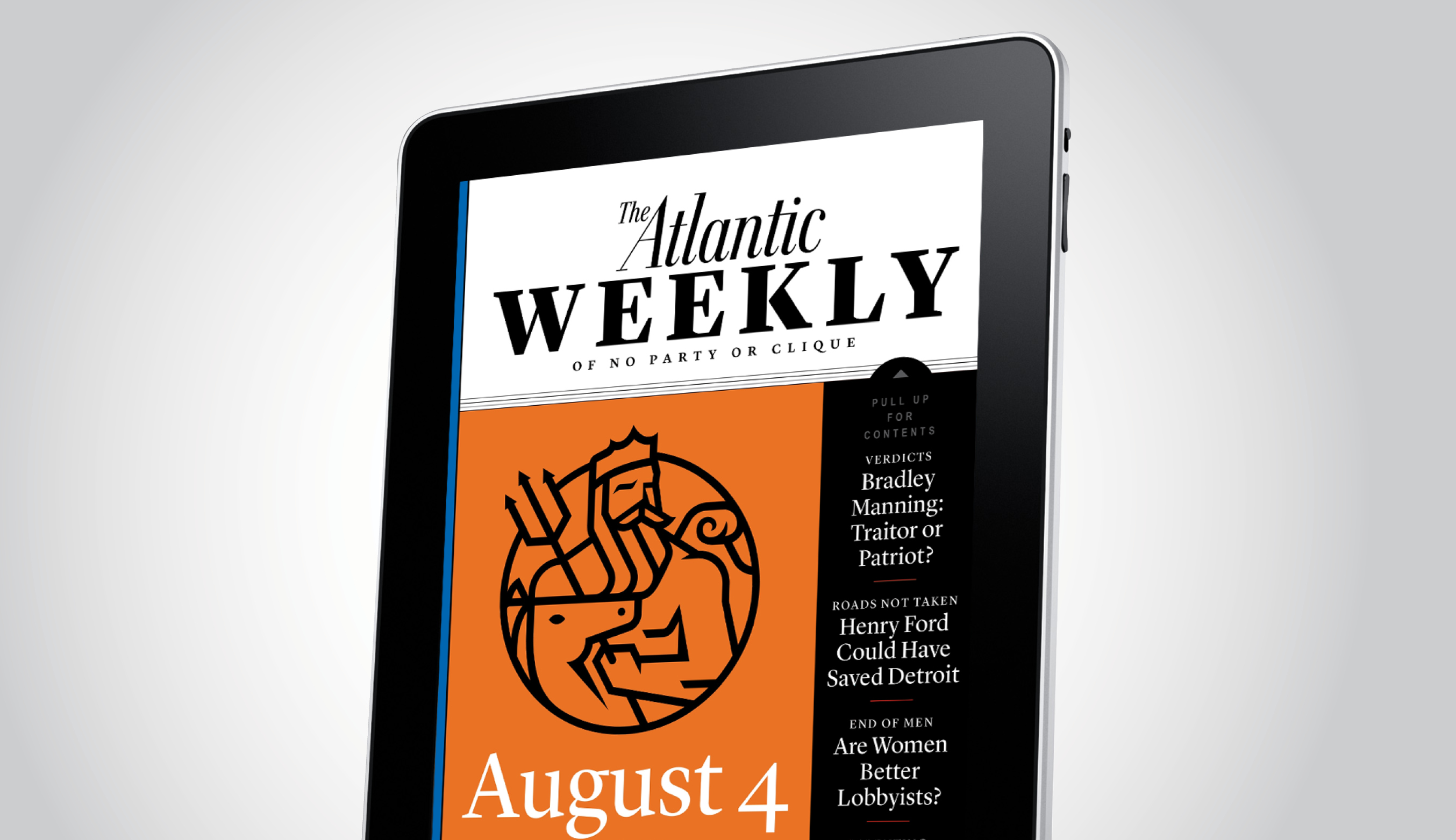 Conjure in your mind's eye a Washington lobbyist. If stereotype serves you're picturing a back-slapper in a dark suit. Perhaps a smoker of cigars. Maybe a steak favoring golf lover. You're picturing a man, probably. And while most Beltway lobbyists still tend to be male, as Elahe Izadi reports in the new issue of the Atlantic Weekly, some of the more successful ones are now women. New data show that lobbying contracts held by women tend now to worth more than those held by men. Izadi, who covers Capitol Hill for National Journal, explains why--and what this development means for the future of power and influence in Washington.
This week, we also present a terrific--and moving--story about a murder in Philadelphia that two innocent men confessed to perpetrating. The piece, by the lawyer Marc Bookman, probes the mystery of false confessions and tells the tale of one of the strangest cases to ever move through the Philly courts. In another, very different, tale of urban life, we show how Detroit might have been spared its economic meltdown had only Henry Ford had decided to open a private university in Motown. It's a surprising piece that provides new insight on Detroit's undoing and points to the energizing power of research universities.
Speaking of great American icons in dire straits, the film writer Michael Agresta bemoans the impending demise of the Western--and makes a case for saving the genre in this issue. We also consider the legacy that Army private Bradley Manning will leave behind as he heads to prison for sharing a trove of government secrets with WikiLeaks--is he a traitor or a hero, or something more complex? We also wade into the debate over circumcision with a personal story of how one mother answered the question of what to do about her son's foreskin.
On the iPad this week, we're also thrilled to share one of Ernest Hemingway's most important short stories, "Fifty Grand," which was the first story Hemingway landed in an American magazine--and which became one of the early signals of the brilliant literary career just getting underway in 1927. We've got all of this and more ready for download now.