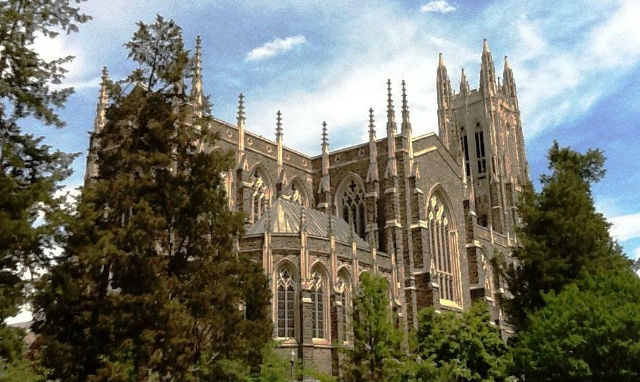 In May, Duke University announced plans to adopt one of the most extreme college sexual assault policies in history, changing the recommended sanction for perpetrators from suspension to expulsion. That means that whenever a student is found guilty of committing a sexual assault, expulsion is the first punishment the Duke disciplinary committee will consider.
In 2011, the Department of Education issued a "Dear Colleague Letter" to administrators across the United States specifying that, under Title IX, schools are required to protect students from sexual harassment and assault. This letter was in large part a reaction to a jarring statistic from a 2007 National Institute of Justice survey: One in five women are victims of completed or attempted sexual assault in college. The Dear Colleague Letter warned schools to take the issue seriously: "If a school knows or reasonably should know about student-on-student harassment that creates a hostile environment, Title IX requires the school to take immediate action to eliminate the harassment, prevent its recurrence, and address its effects."
This past Wednesday, a legislative committee in California voted unanimously to investigate the sexual assault policies of four universities. In an interview with the Huffington Post, Anthony Rendon, a member of the state assembly who requested the California audit, said, "These incidents are terrible and shouldn't be tolerated, but the reaction, or lack of reaction on behalf of campus officials, was just something that was just as reprehensible." Student victims, newly empowered to assert their rights, have started speaking out in larger numbers, attracting more media attention than ever before. Last year, an unprecedented number of victims from 29 schools filed Title IX complaints, claiming that their university failed to properly address cases of sexual assault. By and large, these students are asking their schools to adopt the same kind of stringent policy that Duke announced this year.