'Heat Map' for American Futures
Everyone loves Trinidad, CO.
I've put up a new post on our special project site, with a live version of the popularity map shown below. This tabulates the suggestions we've received about small cities to visit -- weighted by numbers of votes: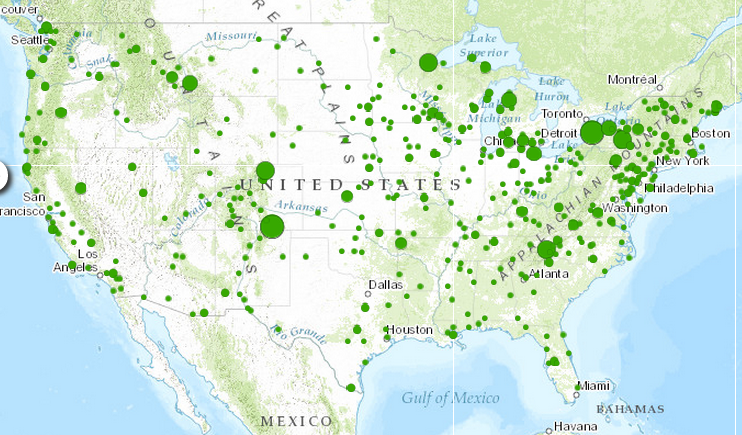 More explanation at the site. Plus an only-in-America (blurry) photo of American abundance, swimming-pool-dept. UPDATE (Saturday morning, Aug 10.)  As part of the permanent-beta, learning-as-we-go spirit of this project, that post on the project site is momentarily missing. Will update in this space when it reappears. You get the main idea, above.
Housekeeping note: In case you are wondering, and in response to several queries, I am cross-posting announcements of new items here, because we have not yet established an RSS feed for our new site.
UPDATE: Because the other post is temporarily missing, here is the Ohio ponds-as-swimming pool scene, fyi. It's outside Toledo, in Wood county, not far from the Michigan border.