The City That Never Stops Complaining: A Map of NYC by Each Area's Top 311 Complaint
The lights are out in Queens.
Manhattan is too loud. Brooklyn is overrun with vermin.

Yep, the clichés hold up when you overlay a map of New York City with each neighborhood's most common 311 (non-emergency call) complaints. NYU's Furman Center for Real Estate and Urban Policy has the map: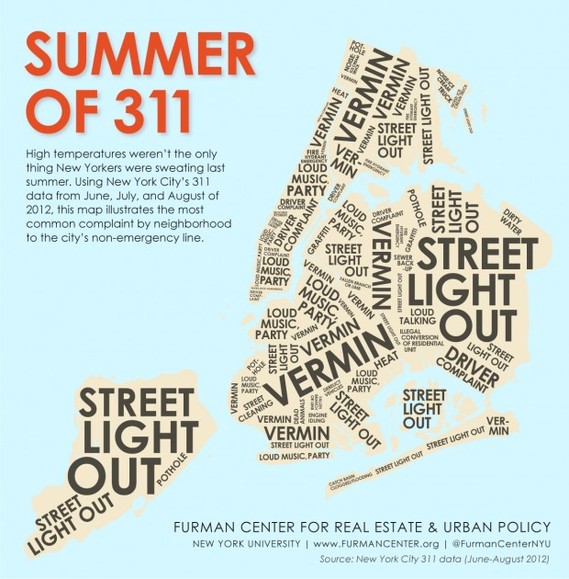 The strangest detail I found in the data set provided by the Furman Center? The second-most-common complaint in Stuyvesant Town was ... tax exemption. Weird. But objectively better than the second-most-common complaint from Fort Greene: rats.