What President Obama's Mental Health Summit Left Out
Under his administration and prior ones, the treatment of mentally ill inmates by the Bureau of Prisons has generated harrowing allegations of abuse and neglect.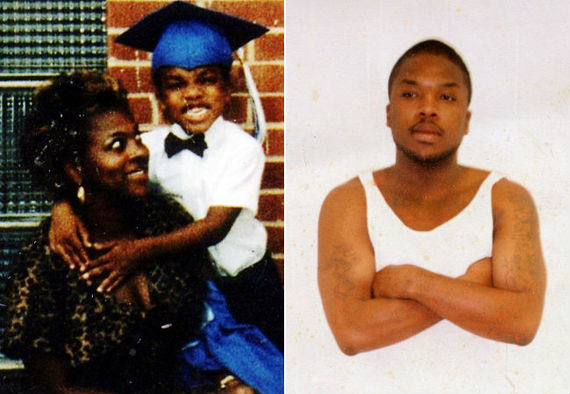 Pledging to do his part to "bring mental illness out of the shadows," President Barack Obama on Monday delivered a poignant speech on mental health to mark the beginning of a national conference on the topic. It was the sort of speech that future historians will appreciate far more than we did. And the initiative itself is a laudable thing for this administration to do, a worthy and noble endeavor, and sensible, too, since approximately 45 million Americans suffer each year from various forms of mental illness.
The president hit all the political grace notes. He reminded the audience that the Affordable Care Act will make mental health care more accessible to tens of millions of Americans. He praised the work of veterans' groups -- the Pentagon reported a record number of suicides in 2012 -- and counseled returning veterans: "Just like you take care of yourself and each other on the battlefield you've got to do the same thing off the battlefield. That's part of being strong." And then at the end of his speech, the president said this:
If you know somebody who is struggling, help them reach out. Remember the family members who shoulder their own burdens and need our support as well. And more than anything, let people who are suffering in silence know that recovery is possible. They're not alone. There's hope. There's possibility. And that's what all of you represent with the extraordinary advocacy and work that you've already done.
But what the president did not say in his speech, what the president could not say in his speech, is that his administration is responsible for some of the most egregious examples of abuse and neglect toward mentally ill citizens the nation has seen in generations. If he is truly interested in changing the national conversation about mental health -- about eliminating the stigmas surrounding it, as he said -- the president will promptly force the Bureau of Prisons, his Bureau of Prisons, to adequately treat the mentally ill federal prisoners in its care.
Time for True Leadership
President Obama only indirectly mentioned the touchy issue on Monday -- and then only in the context of violence and suicide. He said:
The overwhelming majority of people who suffer from mental illnesses are not violent. They will never pose a threat to themselves or others. And there are a whole lot of violent people with no diagnosable mental health issues. But we also know that most suicides each year involve someone with a mental health or substance abuse disorder. And in some cases, when a condition goes untreated, it can lead to tragedy on a larger scale.
Of those people who suffer from mental illness and who become violent enough to commit crimes, or who become violent due to mental illness while in the harsh confines of prison, the president said nothing. But countless inmates have, as the president suggested, reached out for help. They have practically cried out for help and treatment, in one detailed lawsuit after another, in one anguished family's cries after another -- and, in response, the Bureau of Prisons has piled on them denial upon obfuscation upon outright defiance of constitutional norms.*
Just ask ADX-Florence prisoner Percy Barron. Feeling suicidal after the death of his mother, he asked for help. He asked and he asked and he asked. And when he was ignored by his guards he swallowed some pills. And when he was better he was initially punished by federal prisons officials for what he had done. Ask Jack Powers, another Supermax prisoner, whose descent into madness while in custody is now part of a federal lawsuit wending its way through the courts. Ask the men and women in federal custody who can't get proper medicine or who have to endure mental health therapy in chains and in earshot of their neighbors.
The mental health treatment of the nation's prisoners is deplorable -- it is as undeniable as is the tragedy of mental illness -- and the Bureau of Prisons has been willfully unaccountable for it. Congressional oversight is a joke, the Justice Department has shown no courage or any will to investigate, and the judiciary has been largely guided by the most conservative Supreme Court in three-quarters of a century, one that has broadened the contours of immunity for prison officials. Who else but the president is going to speak up for these wretched people? Who else can?
A Mother's Frantic Pleas
"The degree of civilization in a society can be judged by entering its prisons," wrote Fyodor Dostoevsky nearly 200 years ago. So President Obama should start there if he wants to send the strongest possible signal that his administration intends to treat mental illness with the respect it deserves. If it's true that government cannot alone solve the problem of mental illness, it is equally true that a president can direct policy within his own executive branch. That's all that would be required here -- new policies at the BOP, or new leadership there willing to accept the administration's enlightened view of the importance of mental health.
On Monday, the president told his audience that he hoped mental illness would be treated as quickly and resolutely as physical illnesses. "The brain is a body part, too," he said. "We just know less about it." Yet such candid acknowledgments that mental illness is as real as any physical malady is precisely what is not happening in our prisons. I bet the president doesn't even know that when federal judges recommend mental health prisons for patently ill inmates the BOP often countermands those judicial recommendations. There aren't supposed to be mentally ill prisoners at Supermax. But there are.
And if the president wants to start by reversing the nation's grim prison policies, I suggest he reach out right away, now, this week, to a woman named Linda Embrack, the grieving mother of a mentally ill son who also resides in the federal prison in Florence. Embrack has done everything the president said Monday that a family member should do when confronted with the mental illness of a loved one. She has begged for help. She has raised the question. And, in response, Embrack's government, in the form of the Bureau of Prisons, has treated her as though she were an annoyance.
Her son, Jonathan Francisco, was initially sent to the federal prison in Pollack, Louisiana, for unlawful weapons possessions. While there, he murdered another inmate and, as a result, late in 2011, was sent to the federal prison in Colorado. The Constitution, federal statutory law, and federal prison policies all require that he be treated humanely. But there is little evidence that this is occurring. Last month, in fact, Francisco's name and grim story were added to a federal complaint in a civil rights case in federal court in Denver asserting that prison officials are violating the Eighth Amendment rights of mentally ill prisoners.
Jonathan Francisco
What follows are only allegations at this point. The Bureau of Prisons has not yet responded to the claims asserted by Francisco's lawyers. But these allegations raise obvious questions about the way in which mental illness is treated in our federal prisons. And they beg a candid response from a president who said Monday that confronting mental illness "requires all of us to act." From the complaint:
Mr. Francisco arrived at ADX in late 2011. Shortly after his arrival, other prisoners in the ADX SHU began to notice his bizarre behavior. Among other things, he has not spoken a word to anyone in the nearly 18 months since arriving at ADX; rather, he spends all day, every day, staring at the wall of his cell. He frequently defecates on the floor of his cell or on a food tray, and smears his feces on himself, his cell or his other surroundings. He ignores other prisoners' attempts to help him, does not communicate with staff, and makes no effort to maintain his health or hygiene. As a result, he lives in squalor, rarely eats and is showered only when ADX staff members force him into a shower enclosure.

Plaintiffs' counsel learned about Mr. Francisco from other prisoners in late 2011, and began investigating his background. A review of court filings revealed a letter that his mother sent to his original sentencing judge in 2010 noting that when she visited Mr. Francisco on March 7, 2010, his hair was matted, he was "very underweight," he appeared to be "over medicated," he "couldn't talk," his balance was "unstable," and he "appeared unable to recognize [his mother] and his little sister [S]halina."

When contacted by Plaintiffs' counsel, Mr. Francisco's mother provided a power of attorney signed by Mr. Francisco before his incarceration, and pursuant to that power of attorney signed an engagement letter with Plaintiffs' counsel's firm and a Privacy Act waiver authorizing counsel to request a copy of Mr. Francisco's BOP file pursuant to the Freedom of Information Act ("FOIA"). Counsel repeatedly requested that file, but BOP initially refused to acknowledge Mr. Francisco's power of attorney and has as-yet refused to produce his file.

Mr. Francisco has also failed to respond to counsel's requests for an interview, upon information and belief because he no longer comprehends even simple correspondence. Under the circumstances, although the overwhelming evidence suggests that Mr.Francisco is in profound and obvious psychiatric distress that is being completely ignored by the BOP and ADX staff, Plaintiffs' counsel has not, as yet, secured access to the records necessary to assist him, other than to put BOP on notice of his obvious distress. Upon information and belief, Mr. Francisco lacks the mental capacity to even attempt to advocate for himself through the ADX administrative remedy process. Upon information and belief is currently receiving no mental health care of any kind.

Francisco is convicted criminal. But he is also a human being. If President Obama is serious about changing the nation's conversation about mental illness he will have the courage to look this man's mother in the eye and tell her that his administration, his Bureau of Prisons, isn't doing enough to treat her son. He will tell Embrack that no mother, not the mother of a convict nor the mother of an honor student, should ever have to beg officials to provide the mental health care and treatment the law requires them to provide.
When that difficult conversation occurs, and when the White House authorizes an independent review of Bureau of Prisons mental health policies, I'll believe that President Obama has demonstrated the leadership necessary to bring the vital change this nation needs in the way it perceives mental illness and the destruction it can cause. But I'm not going to hold my breath. Nothing about this president, or his administration, give me any reason to believe these ill inmates are finally going to get the care and treatment any civilized society would give them.
---
*The federal government, of course, is not alone in its mistreatment of prisoners. In California, for example, the abuse and neglect of mentally ill prisoners finally got so bad and so pervasive that even the Supreme Court, this Supreme Court, felt compelled to intervene.