What Marriage Means Now, How Not to Destroy Nukes, The Best Sport Movie: The New Atlantic Weekly Is Out
Also in this issue: Understanding Our fear of Immigrants, the Supreme Court v. Congress, and The Trouble With Fancy Office Perks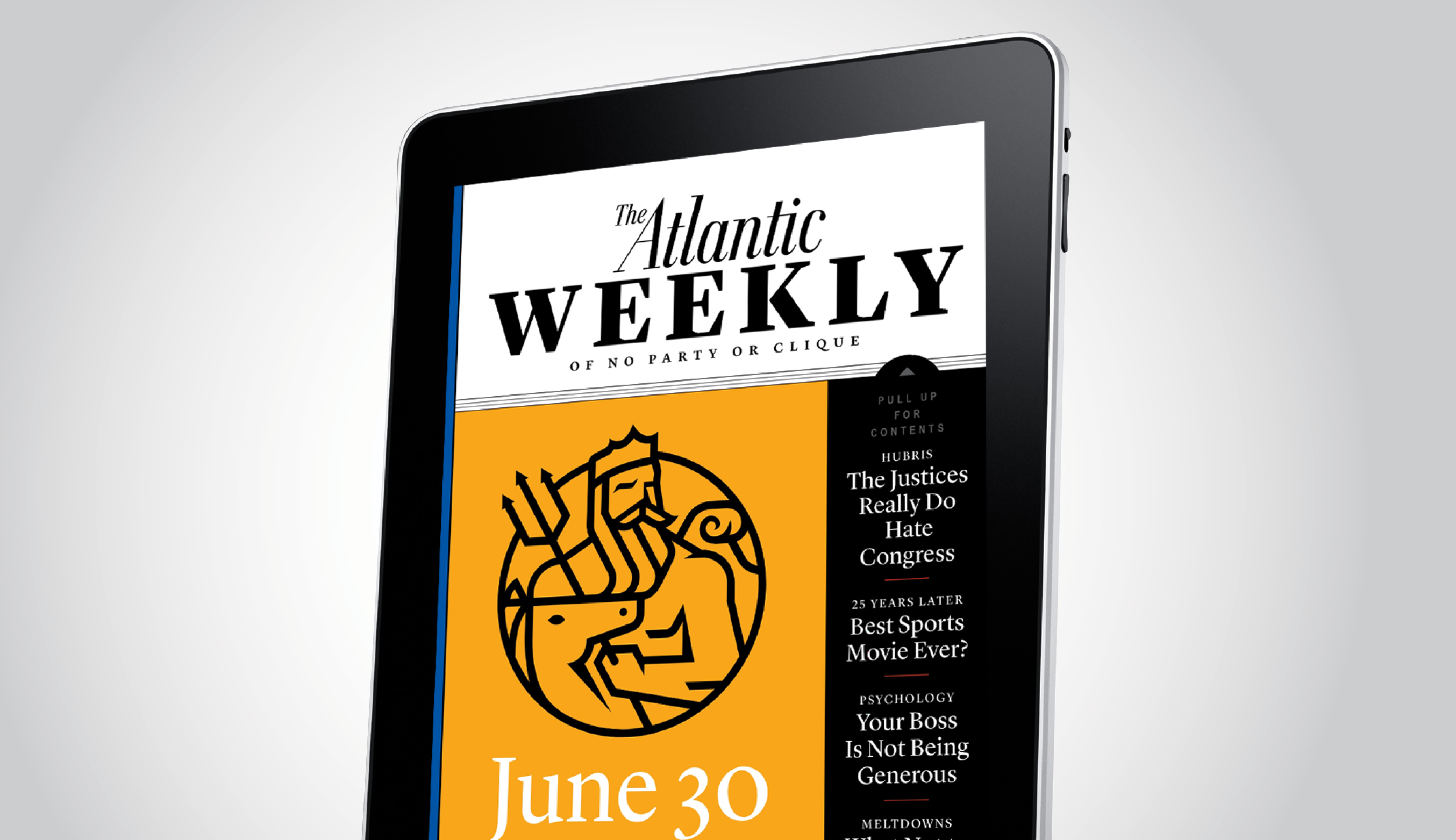 Wrapping up a big news week at the Supreme Court and beyond, our latest issue of The Atlantic Weekly-- our new digital magazine for the iPad and iPhone--is available now in the Apple iTunes store.
This week, we assess the fallout from two historic cases decided by the high court. Liza Mundy considers how the debate over gay marriage is changing how all Americans talk and feel about relationships. And Garrett Epps, who has watched the Supreme Court for years as both a reporter and an academic, explains how this week's dismantling of the Voting Rights Act reveals the contempt for Congress now displayed by a majority of the justices.
Elsewhere, Rebecca Greenfield gives us a new way to think about those seemingly generous perks now on offer at so many trendy workplaces. Free snacks and liberal vacation policies, she says, are not to be trusted. Suspicion should perhaps also be exercised the next time your doctor writes you a prescription. So suggests a story we're presenting on the cozy--and lucrative--relationship between physicians and big pharma. We also detail how a multibillion-dollar plan to lock up Cold War nuclear material is backfiring. And on its 25th anniversary, Allen Barra tells us why Bull Durham just might be the best sports movie every made (and how it upends the clichés of the genre).
Finally, for iPad users, this week we're presenting an ambitious story on immigration published in the magazine 30 years ago--and newly relevant as immigration reform makes its way through Congress. In the piece, James Fallows crisscrosses the country to find an answer to the question of what immigration means to America.