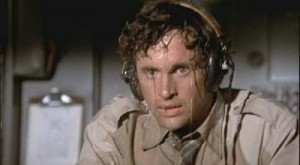 [TL;DR Executive summary of what's below: Patrick Smith, of Ask the Pilot, has seen maintenance records from the flight described in a controversial NYT Magazine piece. These records show no evidence of the "landing gear failure" on which the entire story was based.]
Let's step away from NSA and Edward Snowden, and
even from Pooh and Tigger
, for a moment. Earlier I 
said
 I would not re-prosecute the case against the recent, fantasized
NYT
Magazine "Lives"
story
on what a writer felt when an airliner was (supposedly) about to plunge to its doom. For a refresher on the story, see
this
-- plus later details from Patrick "
Ask the Pilot
" Smith, from
Clive Irving
, from the
Economist's
Gulliver
site, and from John Warner at
Inside Higher Ed
.

I have two new reasons to go back into this article. One makes me think more gently of the story and the author. The other, much more harshly.
___

1. I'll start with Mr. Nice Guy. The controversy over the story involved whether what was recounted by the author, Noah Gallagher Shannon, could have happened as described. To choose one notorious example:

The captain came out of the cockpit and stood in the aisle. His cap dangled in one hand. "All electricity will remain off," he said. Something about an open current and preventing a cabin fire. Confused noises spread through the cabin, but no one said a word. "I'll yell the rest of my commands from the cockpit." I could see sweat stains under his arms. "Not going to sugarcoat it," he said. "We're just going to try to land it."

I was not on that plane, but I can tell you: This. Did. Not. Occur. The dangling cap-in-hand; the sweat stains; the captain coming out of the cockpit and saying he would "yell" his commands; the "not going to sugarcoat it" and "just going to try to land it." No. But the explanation from the magazine's editor, Hugo Lindgren, was that the story aspired to describe what one writer "felt and heard," what he remembered, rather than what anyone else might recall. ("Naturally, not every detail matches everybody else's experience. Surely even people on that plane would remember it differently.")
At first, I thought this explanation was mainly artful in rendering the story un-falsifiable. I thought about it differently and more sympathetically after hearing, this weekend, a remarkable episode of the the TED Radio Hour, hosted by my former All Things Considered comrade Guy Raz.
The subject of the show was the unreliability of even the "strongest" and clearest memories. The first segment, with a legal authority named Scott Fraser, went into the very great likelihood of error, false certainty, and wishful filling-in of facts that accompanied most eyewitness recollections. The second segment, with the sociologist and economist  psychologist (who won a Nobel prize in economics) Daniel Kahneman, was even more directly applicable to the NYT Mag case. It dealt with extremely "vivid" memories that might never have happened, or with details very different from what the rememberer became "sure" had occurred. Kahneman described one of the most powerful episodes from his childhood as a Jewish boy in Nazi-occupied France. And then he explained why he couldn't be sure the event had ever happened the way he "recalled." (The final segment was the writer Joshua Foer describing how he won the national trained-memory championship.)