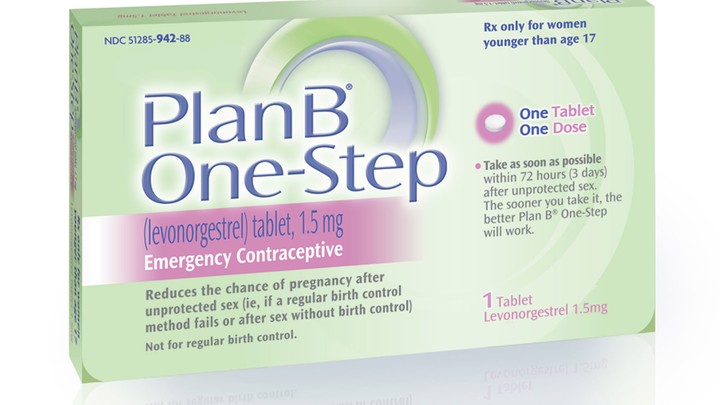 This article is from the archive of our partner
.
In the ongoing legal fight between the Obama administration and the federal judge Edward R. Korman — the man who ruled, to the somewhat premature excitement and dismay of many, that emergency contraception be available to women (and girls) of all ages — a small victory for both sides arrived today: the single-pill version of the so-called "morning-after pill" (aka Plan B One-Step) won't be available to girls over the counter quite yet, but the two-pill variant could be available in drug stores for all "immediately." Questions, as with all things reproductive and political in this country, remain — even though the judge is fighting against the Obama administration.
The back-and-forth stems from Judge Korman's surprise April 5 decision that the pill be sold over the counter for women of any age. Korman, as Bloomberg's Christie Smythe explains, ruled the that the Food and Drug Administration had been acting out of political pressure — not science — when it came up with its age restriction. Currently, you have to be 17 to obtain emergency contraception without a prescription.
Reproductive rights activists have argued that this age limit hindered girls' freedom and made access to the medication difficult for girls who are younger than 17 and are sexually active. And they argue that there isn't an age requirement on contraception like condoms and more harmful products like cold medicine or aspirin without prescriptions. "The FDA has said that all the drugs are extraordinarily safe," NBC News's Maggie Fox writes.
Since Korman's ruling, and since an FDA shift to a 15-year-old limit later in April, the Justice Department has been fighting the judgment, pushing to delay the implementation of no age limits. Which brings us to today, wherein the FDA "won" a temporary halt from the 2nd U.S. Circuit Court of Appeals in New York on the one-dose version of this medicine. We use "won" loosely, since the appeals court didn't grant the FDA a stay on the two-pill variety.
"The government didn't obtain a delay of the two-pill version because it 'failed to meet the requisite standard,' the court said in an order filed today," Bloomberg reports. As the AP notes, that means that the ruling declares that "two-pill versions of emergency contraception [are] to immediately be sold without restrictions." But it's confusing, as NBC's Fox explains, since not all pharmacies are on the same page — and at the moment it remains unclear which rules pharmacies are adhering to, or if they're going to take implement today's ruling right away. The FDA has not responded to the latest decision. 
This article is from the archive of our partner The Wire.
We want to hear what you think about this article. Submit a letter to the editor or write to letters@theatlantic.com.