The Glamour Has Always Been There: David Broder Edition
Recently I posted a couple of pictures illustrating the role that airport-terminal floors play in the Atlantic's article-production process.
My friend Matt Broder, son of the late Washington Post columnist David Broder, reminded me that floors have long played an important role in journalism. He said that the LAX photo made him think of the one below, showing his father at work. From various clues in the photo I would guess it was taken in the mid-to-late 1970s or the early-to-mid 1980s.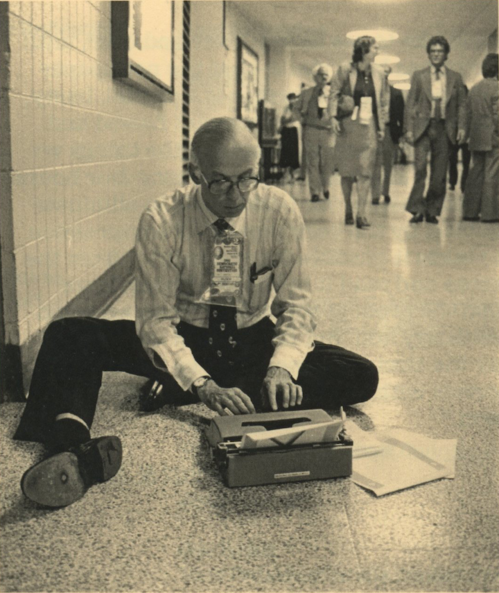 Matt Broder adds:
The category, I guess, is "It Was Ever Thus for Journalists, Even Before The Internet."




This is, by the way, my all-time favorite photo of my dad.  How happy I am to find it on The Atlantic's own website! [In

an item

about David Broder by Ron Brownstein.]
In turn, one lovely detail in this photo made me think of a famous shot from the historical archives. It's of Adlai Stevenson, during his 1952 presidential campaign:

There is a related great picture of Obama-and-shoes, from the 2008 campaign, that I'll let you find. Working hypothesis: three striking photos of politically involved figures who are too busy to tend to their shoes all involve people from Illinois. Discuss.