A Different Kind of Memorial Day Photo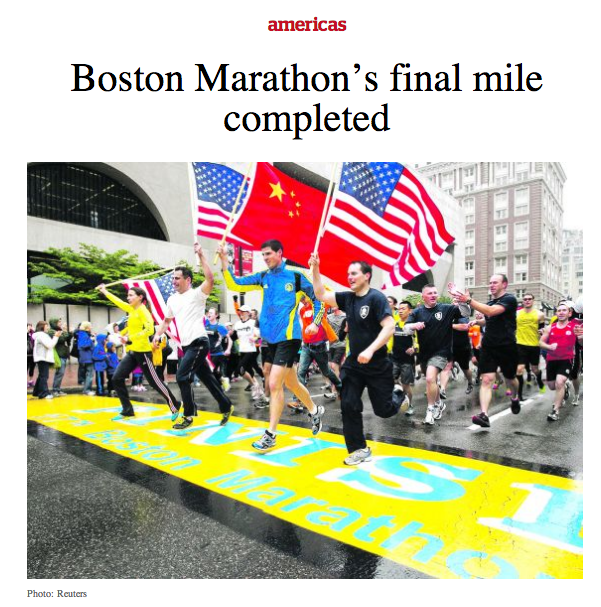 Today Online
I happened upon this and found it tremendously, unexpectedly moving.
It came to me from a reader in Singapore; I predict that this will "go viral" within China, where it may also have a very significant emotional effect.
- Negative emotion: even our hardest-working Chinese students can be exposed to the violence of America. (A young woman from Shenyang in China's hard-bitten northeastern industrial zone, who was doing graduate work at Boston University, was of course one of the three people killed in the Boston Marathon bombing.)
  
   - Much more powerful positive emotion: just look at that photo.