World Is Getting Better, Canned Beer Dept.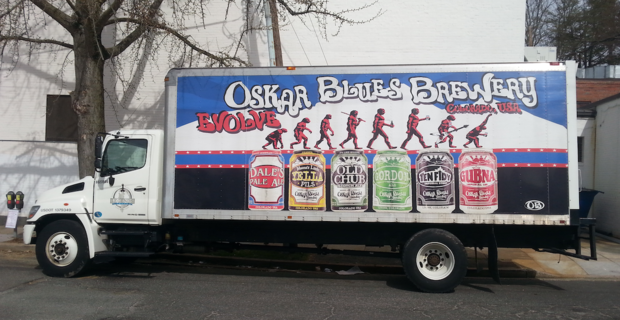 This is what I saw one minute away from my house in DC yesterday morning.
Good news
:
Excellent craft beer in cans
! Click on the photo for a beer-pornish enlarged and highly detailed view. And, that same excellent beer making its way from its Colorado homeland to my closest Kwik-E-Mart. You would not have seen this in any imagined golden-age American period of yesteryear.
Bad news: the bare-limbed look of that gingko tree tells you about the weather in DC as of early April. Also, sadly, the truck was not stopping right outside my house.