Two Appreciations: Neal Conan, Timothy Noah
A broadcaster and a writer who have done excellent work and are now in search of new homes
The journalism world is a scene of unending flux, but I was particularly sorry to hear of upheaval that affects two of my DC-based colleagues, Neal Conan and Timothy Noah.
For the past 11-plus years,
Neal Conan
has been the urbane, omni-informed, unflappable, approachable host of NPR's show Talk of the Nation. The TOTN program had been running for a decade before that, with a range of skilled hosts including
John Hockenberry
(now of The Takeaway) and
Ray Suarez
(now of the PBS NewsHour). But Conan really made the show his own through what turns out to be its final run. NPR
announced
last week that it
would replace
the show with "Here and Now," out of WBUR in Boston. I like that show a lot too, but it is worth noting how good a job, and over a sustained period, Conan and his team have done. My thanks to them -- for the handful of times I was on the show as a guest, and the many many times I enjoyed it as a listener.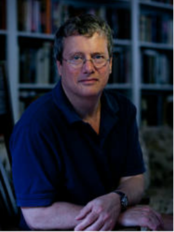 Since 2011,
Timothy Noah
has written
the TRB column at the New Republic. Before that he was a stalwart at Slate, the Wall Street Journal, the NYT, and at US News when I worked there (and when we became good friends). Last year he published an excellent book,
The Great Divergence
, on attempts to explain -- and offset -- the ever-growing economic polarization that underlies our other political problems. Last week he learned that his column
no longer "fit"
the emerging direction of the New Republic under its new owner. You can get a look at his
final TRB column here
. It is a typically clear-headed essay that explains why one fast-spreading political catch-phrase, the idea that "welfare" costs are driving everything else in federal spending, is wrong.
Another part of the endless-flux, itinerant-labor nature of the journalistic life is that people find new outlets for their work. I look forward to that stage for both Conan and Noah, so as to keep hearing and reading their interpretations of what matters in the world. (Photo sources:
Conan
,
Noah
.)