From the Director of the Film That Made a Pilot Divert a Plane
"My assumption was that the film would be either further edited from that by the airlines or shown only on systems where a passenger can select specific films for his or her seat."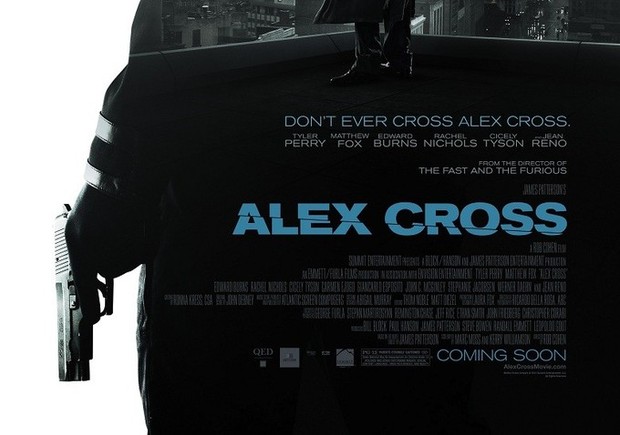 On re-entering Internet land after 24 hours, I see a zillion responses to the mysterious case of United flight 638. This is the one on which parents traveling with young children complained about a movie they considered too violent and risque being played on the overhead projectors. The flight was headed from Denver to Baltimore, but the pilot made an unscheduled landing at Chicago O'Hare so police could remove the family from the plane. The three background installments are here, here, and here. To put it mildly, at face value this is a strange episode, and there must be some further backstory on how and why it happened. After I sort through the latest responses from pilots, flight attendants, regulators, etc. I'll put some up.
For now, here is a message from the man who directed the movie in question. His name is Rob Cohen, and the movie was called Alex Cross. I turn the floor over to him:

>>I'm the director of "ALEX CROSS' and I'm writing to you to add my perspective to this United Airline matter should you care to know it.

The film is rated PG-13 due to the level of violence and some very intense content.  By definition,  it is not meant to be shown to people under thirteen unless accompanied by an adult. To me, this clearly defines a box office situation where you are voluntarily purchasing tickets to view something that has been clearly rated as not kid-friendly. It does not, however, really accurately cover the airplane experience.

An airline showing on all the cabin monitors is clearly no longer a voluntary situation but one where the content is being shown indiscriminately to those who wish to view it or those who don't. It's impossible to avoid the images, even if you are not using the headphones in such a situation.

There is something unfair and, in my opinion, unwise about such a policy. I did NOT do an airline edit although I did a TV version. My assumption was that the film would be either further edited from that by the airlines or shown only on systems where a passenger can select specific films for his or her seat.

When I read your piece this morning, I felt extremely sympathetic to the family involved and, in some ways, quite apologetic. I never made the film to cause anyone this kind of discomfort. It seems to me they (the family) were well within their rights to request some control as to what their two young children were exposed. As a father of five year old triplets, I, too, would not want them to absorb some of the images we created for my film. It's a thriller based on the work of James Patterson and accurately captures the milieu, content, and characters of his many "Alex Cross" books.

These books are not for young people, either.

I cannot comment on the Captain's decision as I don't know all the facts but I do know this: there should be another standard of judgement or set of editing guidelines for airline consumption. PG-13 should mean what it does at the box office, at the very least meaning no one under 13 should be exposed to it. If the airlines cannot accommodate a more flexible presentation giving seats the option of viewing or not, they shouldn't show the film unless it meets what we could call "general cabin" suitability.

If the film cannot be edited back to a more general audience presentation, then it shouldn't be shown on the cabin monitors. If that means the loss of air line revenue, so be it. Protecting children from things they were never meant to see should take priority.

Rob Cohen <<

And FWIW, here is a sample from a large number of similar notes I've received, about this movie:
>>I just read your article about the family being kicked off the United Airlines flight that was airing the Alex Cross moving throughout the cabin. It reminded me that on our last flight from SFO to Chicago (February 23rd or 24th, not sure if it was the flight going or coming back) they were playing the same film and I was very put out that they were showing it in cabin. I had a two year old with me that was thankfully too busy with her crayons to notice the screen, but if she had I would have probably raised my concerns as well. I just wanted to highlight that the Alex Cross showing was not an isolated incident, even if the removal of the family was.<<