The Lawsuits of Donald Trump
Over the past decade, as William D. Cohan reports in the April Atlantic, the mogul has sued a book author, a Miss USA contestant, a comedian, and global financial institutions. A round-up of his most noteworthy recent suits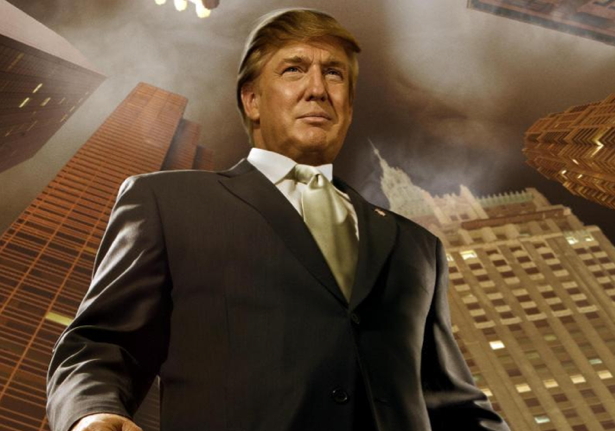 Cover of Trump Nation by Timothy O'Brien
1. Too Famous?
In January 2006, Trump filed a $5 billion lawsuit against author Timothy O'Brien and his publisher for understating Trump's wealth. In his book Trump Nation, O'Brien reported that three people close to Trump had estimated his worth at between $150 and $250 million. Trump, who said he had told O'Brien that he was worth between $4 billion and $6 billion, claimed that O'Brien's low estimate had hurt his reputation and cost him specific business deals. Trump's suit was dismissed in July 2009, and his subsequent appeal failed in September 2011. "Essentially the judge just said 'Trump is too famous,'" Trump told Atlantic author William D. Cohan. " 'He's so famous that you're allowed to say anything you want about him.' Well, I disagree with that."
---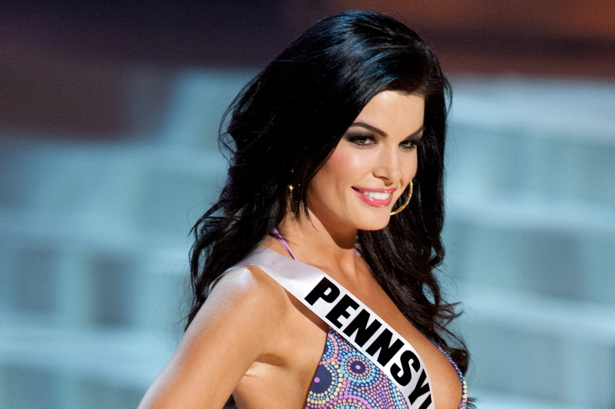 Miss USA competition photo
2. 'A Beautiful Young Woman Who Had Sour Grapes'
At the end of 2012, Miss USA contestant Sheena Monnin told the Pittsburgh Tribune-Review that she was "shocked" by an order to pay Donald Trump's company $5 million in damages. Monnin had claimed on her Facebook page that the pageant was "fraudlent," "trashy," and "rigged," because the five finalists were determined in advance of the pageant itself. The Miss Universe Organization -- which Trump owns in partnership with NBC Universal -- filed a suit, and won an arbitration award, against Monnin, and Trump himself called her "a beautiful young woman who had sour grapes because she wasn't a top-16 finalist." (Monnin notes that the ruling has not been confirmed by the court, and that her lawyers have submitted arguments for vacating the arbitration decision.)
---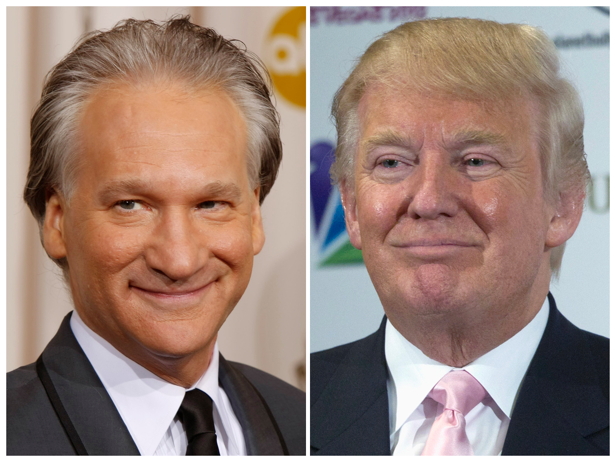 Reuters
3. Not the Child of an Orangutan
In February, Trump sued comedian Bill Maher who offered, on The Tonight Show, to give Trump $5 million if he could prove that his father was not an orangutan. (The comment was a spoof of Trump's offer to give $5 million to charity if President Obama would release his records and applications for colleges and passports.) Trump dutifully sent Maher a copy of his birth certificate, but the comedian never paid up. "He has not responded, and the reason he hasn't responded is his lawyers probably tell him, 'You've got yourself a problem,' " Trump told Atlantic author William Cohan. Maher later said, on his show, "Donald Trump must learn two things--what a joke is, and what a contract is."
---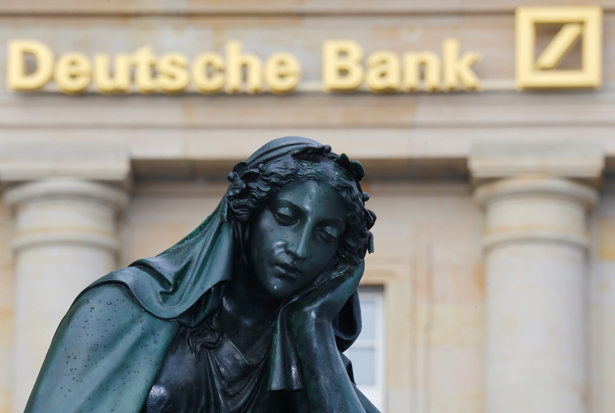 Reuters
4. 'Predatory Lending Practices'
In 2008, Trump sued Deutsche Bank and Fortress Investment Group, along with a long list of smaller lenders who were financing his 92-story Chicago hotel and condominium project. Trump had personally guaranteed $40 million of Deutsche Bank's $640 million construction loan, but when the money came due in November 2008, Trump asked for an extension, citing the recession. His request was refused. In court documents, he condemned Deutsche Bank's "predatory lending practices" and partially blamed the global institution for causing the financial crisis, asking for $3 billion in damages. The bank countersued Trump for the $40 million he'd promised. The two sides finally reached an agreement, and in August 2010, the loan was extended for five years.

---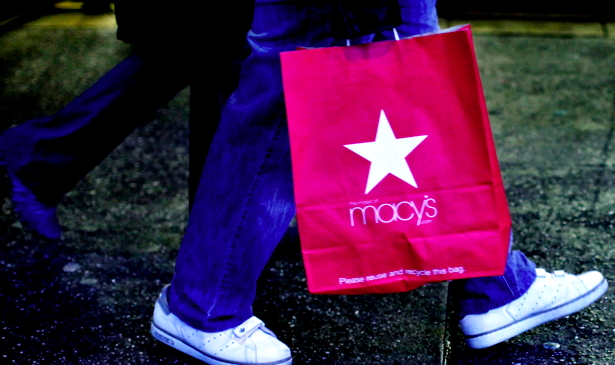 Reuters
5. 'Mob-Like Bullying'
Last month, Trump threatened to sue Angelo Carusone, the organizer of a campaign to get Macy's department store to drop Trump as a celebrity spokesperson and remove Trump-branded products from its shelves. The online petition claimed, among other things, that Trump had "long engaged in sexist behavior" and "used his public platform to deny the reality of climate change." In a December 27 letter, Trump's counsel accused Carusone of using "mob-like bullying and coercion" and informed him that if he failed to cease and desist, Trump would sue him for no less than $25 million in damages. Toward the end of February, Trump appeared to back off. "Looks like a lawsuit against GoAngelo won't work," he tweeted, "--my ties and shirts doing too well at Macy's--he's actually helping. I have no damages!" But when asked about the lawsuit more recently, Trump's lawyer told U.S. News he'd have to "see how these things play themselves out."
---
6. A Big Boy Lesson
In 2011, the song "Donald Trump" by rapper Mac Miller turned into a viral YouTube hit. In between obscene lyrics, the rapper vowed to "take over the world when I'm on my Donald Trump shit." Trump was not amused when Miller sent him a wooden plaque in honor of the song's success. "I'm now going to teach you a big boy lesson about lawsuits and finance," Trump threatened over Twitter. "You ungrateful dog!" Miller tweeted back, "i'm not trying to put any negative energy into the world. @realDonaldTrump let's be friends." So far, no suit has been filed.
---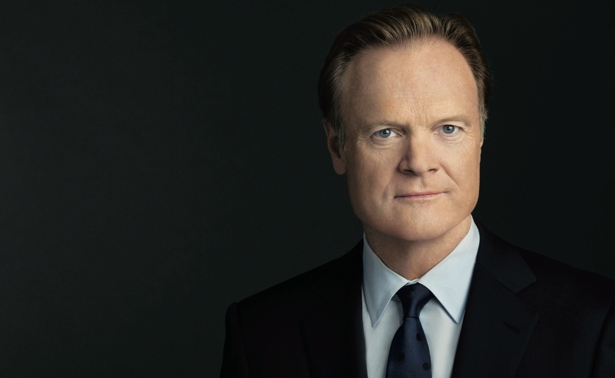 MSNBC
7. 'Donald Trump Cannot Afford to Sue Me'
MSNBC host Lawrence O'Donnell has never made any secret of his disdain for Trump. But in 2011, he finally provoked the mogul's wrath when he accused him of being worth less than $1 billion. "I heard, because his show is unwatchable, that @Lawrence has made many false statements last night about me," Trump
tweeted
. "Maybe I should sue him?" (In another tweet, Trump insisted that his net worth was "substantially more than 7 billion dollars -- very low debt, great assets.") O'Donnell responded that the threat sounded "awfully soft" for Trump and
insisted, in a dramatic tone, "I know his big secret, his biggest secret, and he knows that I know it: Donald Trump cannot afford to sue me.
="#45055857">"