Why Is the NYPD Investigating Alec Baldwin's Speech?
Under scrutiny for their stop-and-frisk policy, the boys in blue decide to go after the mouthy actor -- violating his First Amendment rights.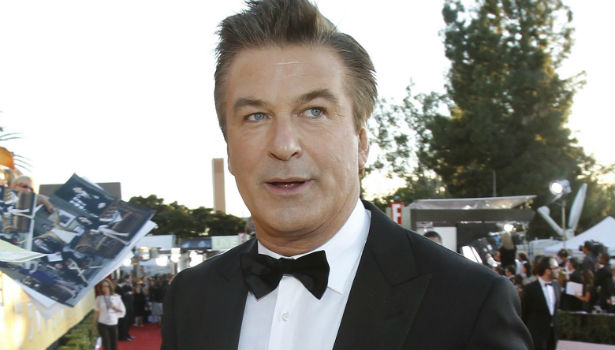 Mario Anzuoni/Reuters
Assume for the sake of argument that Alec Baldwin did indeed hurl racial epithets at a New York Post photographer. You still have to wonder why he is under investigation by the NYPD's Hate Crimes Task Force. He committed no crime. If the allegations under investigation are true, Baldwin is merely guilty of boorishly exercising his constitutional rights. Hate speech is constitutionally protected, as the Supreme Court recently confirmed in Snyder v Phelps.
Might Baldwin still be guilty of harassment? Not on the basis of these allegations. As a general rule, criminal harassment involves a pattern of harassing activity, or "a course of conduct," which is not even alleged in this case. Nor do his alleged remarks qualify as "actual" or "true" threats, which are not protected speech. They could surely be deemed "annoying" or perhaps even "alarming," but so what? In 2003, a federal district court rightly struck down part of New York state harassment law that criminalized annoying or alarming speech.
Why then, is the NYPD investigating Baldwin? Perhaps the investigation was initiated in deference to public relations. The NYPD is deservedly under fire, and in litigation, for its racist stop-and-frisk policies. By appearing to take allegedly racist speech seriously instead of acknowledging the right to indulge in it, perhaps city officials hope to avoid adding insult to actual injury.
Still, an investigation of protected speech is not a harmless PR exercise. Even if it has no appreciable chilling effect, it helps promote disrespect for speech rights and the nonsensical belief that hate speech isn't free speech -- that the First Amendment should only protect speech we like, or, at least, don't seriously dislike. Freedom of speech means the freedom to say what the law doesn't want people to hear, however hateful the speech may seem.
Of course, that is a minority view. But even you disagree that, in general, people should be free to harbor and express their biases, consider the implications of investigating this particular case -- the alleged Baldwin/Post fracas. No punches were thrown; no one was hurt or seriously threatened. Alec Baldwin and a couple of journalists engaged in a verbal altercation, not unlike many street altercations I've witnessed over the years. Not every public encounter is a courteous or pleasant one. People lose their tempers; people yell at each other. As long as they're not assaulting each other, so what? There ought not to be a law.