Visualizing a Sham Social Contract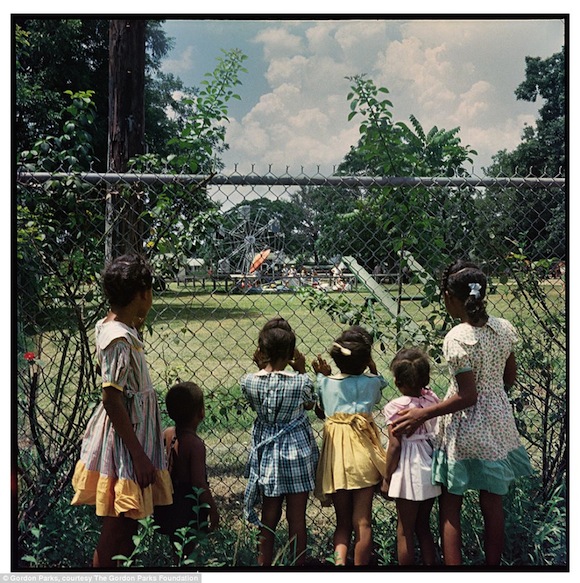 For the past few weeks we've talked about what a broken contract means for black America. As such, these images really hit me hard. I can't think of any better way to capture what we mean than to see children excluded from a world sheerly by dint of skin color. Again, it is worth consider what message the society was attempting to send black people.
The images were taken by Gordon Parks in 1956 in an attempt to depict Jim Crow America. The sad fact is that in the North, similar messages were being sent out. From Gordon Parks' Wikipedia page -- "When Parks was eleven years old, three white boys threw him into the Marmaton River, knowing he couldn't swim."