In last year's State of the Union address, the president placed too much importance on individual educators. This year, he should talk about a far deeper problem. 
Touchstone / Paramount / Warner Bros.
Everybody loves a great teacher. When a student crosses paths with one, the influence can reverberate well beyond the last day of school. In last year's State of the Union address, President Obama informed us that a "good teacher can increase the lifetime income of a classroom by over $250,000," a claim supported by a widely reported study by economists at Harvard and Columbia universities.
But by focusing too heavily on the teachers themselves, Obama may have missed an opportunity to bring out a far deeper problem. In this year's address, he should focus on the disconnected and muddled curriculum that does more damage to our schools and colleges than bad teachers do.
Getting better teachers in the classrooms may be the mantra of the moment, but no matter how wonderful some teachers may be, their work will be consistently undermined if they aren't teaching out of the same playbook. When they are not, students receive confusingly mixed messages about the do's and don'ts of academic practices. This leaves them profoundly confused about the intellectual work they are expected to do.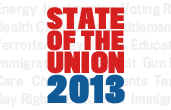 President Obama lays out his second-term vision for America.
See full coverage
These mixed messages include everything from whether it's all right to use "I" in academic essays to whether summarizing and quoting other authors is standard practice or a sign of insufficient creativity. While some teachers are sticklers for grammar, others tell their students that grammatical correctness is far less important than expressing genuine feelings or having a strong thesis. In some courses, strong opinions are welcomed; in others they are shot down as symptoms of adolescent overconfidence. One class is all about coming up with the right answer, while the rule in the one next door is that there are no right answers, only endless questions. Some teachers design their classes as job-training workshops while others design theirs as antidotes to the dreary world of the bottom line.