On the Radicalism of Leaving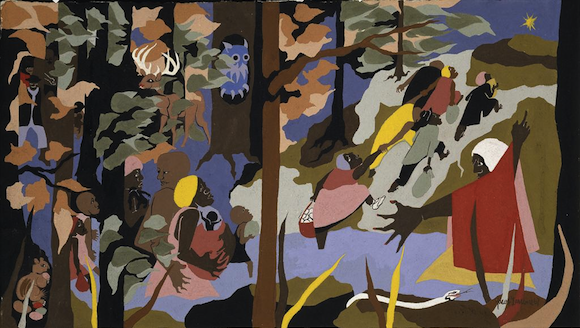 Early in her epic tale of the great migration, The Warmth Of Other Suns, Isabel Wilkerson quotes the social scientist John Dollard:
Oftentimes to just go away is one of the most aggressive things that another person can do, and if the means of expressing discontent are limited, as in this case, it is one of the few ways in which pressure can put.
I'm relatively early in Wilkerson's book. Already it strikes me as a marvelously written, deeply engrossing, thick depiction of pre-Civil Rights, post-Civil War black America. It's the kind of book which those of us who are always saying "Why isn't their movie about..." should immediately purchase. Several times over. Give a copy to your uncle, your kid, your mother.
At any rate, what impresses me about this quote is Wilkerson's attempt to argue that the Great Migration was not just thing that happens, but was a kind of resistance -- a "folk movement," she calls it -- with no need for figureheads and leaders. Booker T. Washington opposed it. As did Frederick Douglass, who died a few decades before the deluge but was familiar with talk of abandoning the South.
I don't know how well Wilkerson ultimately argues this point. But I look forward to finding out. As it stands, I'm tearing my way through the book. This is what I mean about a book where the work is done in the thinking, not the reading.
*Painting by Jacob Lawrence from his series on Harriet Tubman