Finally, Justice at Supermax? If Anyone Can Make the Right Call, It's This Judge
He's tough. He's courageous. He tried Timothy McVeigh. Now Richard Matsch takes on another critical case: a civil rights lawsuit alleging prisoner abuse and neglect.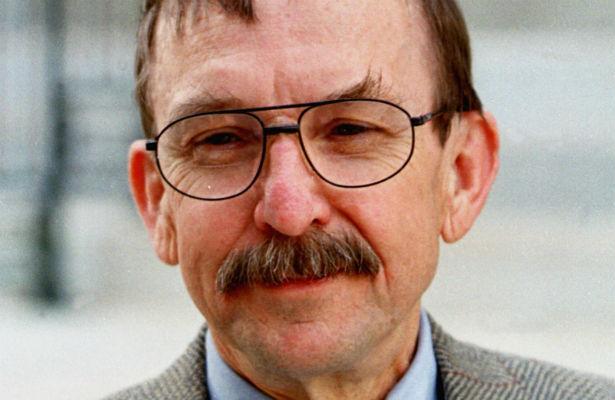 Another year has come and gone, and there they sit, four federal prisoners in tiny jail cells at ADX-Florence in Colorado -- the so-called "Supermax" facility known to the world as America's most secure and famous prison. The men came to Florence for different reasons, including extreme violence, but their causes now are joined. They are plaintiffs in a pending civil rights case for three simple reasons: They each are severely mentally ill; they each have requested adequate medical treatment; and they each have been denied this treatment, often cruelly so, by prison officials.
Those officials, through their lawyers at the Justice Department in Washington and in the U.S. Attorney's Office in Denver, have spent the past three months trying to end the lawsuit before it really begins -- before, that is, the Bureau of Prisons must make its officials available to the plaintiffs' lawyers for sworn depositions and other forms of pretrial discovery. As a matter of law, the government says, not only are the prisoners not entitled to any substantive remedy; they are not even entitled to inquire further into the bases for the allegations they have made.
For now, with the dismissal briefs and replies finally all submitted two weeks ago, the matter rests with a federal judge in Denver, and here is where the plaintiffs, these wretched men, may have finally caught a break. The judge is U.S. District Judge Richard Matsch, the hero of the Oklahoma City bombing trials, one of the most independent and courageous federal judges in history. He's not awed by the sweep of unfettered power the Bureau of Prisons holds over these men. And he's not likely to be impressed by the circular logic of the defense here.
The issue of the transparency and accountability of the Bureau of Prisons is not limited to the Colorado case. Next month, for example, the United States Supreme Court will hear argument in another alarming case in which prison officials are alleged to have abused and mistreated prisoners: another case in which the federal government has asserted broad legal immunity; another instance where there is little legislative oversight over prison business and where the judiciary is being asked to defer to the judgment of bureaucrats who claim they are giving their prisoners all the medical treatment they need and all the legal rights they deserve.
The Men
One such prisoner in the Colorado case is a mentally ill man named Harold Cunningham. He is never going to leave prison -- he's serving a life sentence plus 380 years. But he's asked prison officials eight times in 11 years for mental health treatment. What's been the BOP response? From the complaint: "The extent of Mr. Cunningham's treatment for his mental illness during his 11 years at ADX has consisted of therapy classes on an educational channel on television, and two workbooks: 'Breaking Barriers' and 'Cage Your Rage.'"
When, in 2004, Cunningham asked Bureau of Prisons' officials for psychiatric treatment, he was given a "telepsychiatry session" in his cell, surrounded by guards, before which he was "handcuffed from behind with shackles on his legs." He had a similar "session" again this past October, for 15 minutes. Again he was told he would not be treated. What do you think the odds are that such sessions would generate a productive response? What sort of private therapist do you think would countenance counseling a patient in such circumstances? At that time, the complaint notes, there was this exchange between Cunningham and his jailors:
In his appeal, Cunningham wrote, "I am in pain everyday that makes me act out in uncontrollable [sic] ways... Records show that when I'm taking my medication I can function without paint or suffering or incident." In response, the BOP argued, among other things, that "[i]t is evident you have received prompt, professional medical care consistent with reasonable standards and Bureau of Prisons' policy."
The lawsuit seeks to allow lawyers to question prison officials, and staff psychologists, about these conclusions and policies. How does the BOP justify the alleged presence of only two psychologists at ADX-Florence, responsible for the mental health treatment of approximately 450 prisoners? And how does the BOP explain the presence of mentally ill prisoners at Supermax at all, given the terms of its own policy, which states that men "currently diagnosed as suffering from serious psychiatric illnesses should not be referred for placement at... ADX"?
The plight of another plaintiff, Ernest Shaifer, who also has a long history of severe mental illness, illustrates another area of questioning that warrants an explanation from the Bureau. Its policy now precludes the use of psychotropic drugs in the ADX-Florence Control Unit. Shaifer has been in that Unit at Florence since 2004, seeking during that time to be treated for his illness. Despite his repeated requests, the BOP recently concluded that he could not be given medication but would be helped to develop good "coping skills." He is scheduled to be released in July 2014. Who exactly at the Bureau of Prisons is willing to testify, under oath, that Shaifer will be mentally stable upon release?
Officials from the BOP should also have to explain under oath why they so frequently reject the recommendations of sentencing judges. In the case of another plaintiff, another patently psychotic prisoner, a man diagnosed with PTSD, bipolar disorder, and epilepsy, prison officials blew off two federal judges, each of whom indicated, when sentencing Jeremy Pinson, that he would need significant mental health treatment in prison. There are several prisons within the federal system specifically designed to treat mentally ill prisoners. ADX-Florence, where Pinson is housed, is not one of them. He's been on suicide watch at least ten times, including most recently last month.
Finally, there is the case of John Narducci, another named plaintiff. When he was four years old, his father was shot and killed in the boy's home. When he was 11, his mother had a fatal heart attack in front of him. He was the only one at home at the time. He then lived with his stepfather, who killed himself after being caught molesting Narducci's younger brother. Today, although he suffers from at least four major mental illness, including a Mixed Personality Disorder and symptoms of complex PTSD, the Bureau of Prisons is failing to treat Narducci. He is scheduled to be released in 2015. Who at the Bureau of Prisons is going to testify under oath that he's no threat to the public?
The Feds
In the face of these allegations, in the face of a complaint filed with examples of systemic abuse and mistreatment, the Obama Administration through its lawyers has recited a litany of legal and factual reasons why the case should be dismissed now, before any prison officials are deposed. The feds argue that the prisoners have not pleaded enough facts, with enough specificity, to permit the case to proceed. The feds argue that the prisoners have sued the wrong prison officials.
They argue that the inmates are getting the mental health treatment they have requested. They argue that prison executives did not know or could not have known the specifics of the cases identified in the complaint. In short, the feds argue that prisoners like these must plead the entirety of their case at the outset of the case, that they must offer up in their initial pleading complete answers to questions only the prison officials themselves could know they are going to ask. Here's a sample from the feds' reply brief:
Each Plaintiff must allege facts, specific to him, showing that an official deprived him of basic care, and that the deprivation subjected him to serious harm or a substantial risk of serious harm. For example, an allegation about staffing levels at a prison does not satisfy the objective prong unless the inmate alleges that the staffing levels actually had a significant effect on him. Here, no Plaintiff alleges that he made a request to meet with psychological services and then had to wait an unduly long time, resulting in harm. Nor do any of the Plaintiffs allege that a medical doctor has currently prescribed a medication that a BOP official has refused to provide.
About Cunningham having "telepsychiatry sessions" while shackled in his cell? The feds told Judge Matsch that:
[N]one of the Plaintiffs alleges facts showing that it is constitutional deprivation for an inmate to receive a psychological counseling session in the doorway to his cell, in the presence of correctional officers. Indeed, no Plaintiff suggests that he has asked for any other kind of visit.
What about some of the specific prison officials named in the complaint, the folks whom the prisoners allege were in charge of Supermax policies and procedures? The feds say that many of those officials now are gone from ADX-Florence, transferred to other prisons within the federal system. One of the named defendants whom the feds say should not be part of the lawsuit is Blake Davis, who spent years as an administrator at ADX-Florence. In 2011, he was awarded the BOP's "National Wardens' Award for Excellence in Prison Management." Early last year, he was promoted to a new position within the BOP that oversees many programs, including psychology services for the entire Bureau.

Mostly, for now, the feds are content to take cover behind mountains of legal precedent which make it virtually impossible for these sorts of cases ever to succeed. In the government's view, prisoners who allege "inadequate" medical "treatment" must show that officials "acted with "criminal recklessness," in a manner which inflicts punishment. And from a recent Supreme Court case, the feds cite this language: "An official's failure to alleviate a significant risk that he should have perceived but did not, while no cause for commendation, cannot under out cases be condemned as the infliction of punishment."
It's little wonder then that the plaintiffs' lawyers, experienced civil rights attorneys affiliated with prominent private and public-interest firms, would express this level of frustration in their final brief:
It is conceivable, for example, that Warden Berkebile, or BOP Director Samuels, may not know specifically that Plaintiff Cunningham suffers from a serious mental illness variously diagnosed as Paranoid Schizophrenia, Psychotic Disorder NOS and Personality Disorder NOS; that Mr. Cunningham was given prescriptions for the antipsychotic medication Risperdal and the antidepressant medication Prozac before coming to ADX; or that Mr. Cunningham was placed in the ADX Control Unit in 2001 where he was and continues to be denied appropriate medication and meaningful mental health treatment.

But it is preposterous for the Defendants to ask this Court to declare -- essentially as a matter of law -- that it is not even plausible that Warden Berkebile and Director Samuels are aware that ADX is filled with mentally ill prisoners in need of treatment and medication that is denied to them as a result of, inter alia, (1) a BOP rule prohibiting the administration of psychotropic drugs to prisoners assigned to the Control Unit; (2) BOP decisions allocating only two psychologists at ADX for approximately 450 prisoners; (3) the general practices of withholding psychotropic medication and mental health treatment for deeply disturbed prisoners throughout the institution; and (4) countless lawsuits filed by individual prisoners seeking relief from these nightmarish practices.
The Judge
As you can see in the Colorado case, and as most every other prisoner rights case suggests, virtually the entire apparatus of law and government is set against these prisoners. Congress has written tough laws which make it terribly hard for inmates to hold their jailors accountable, even where the inmates have viable claims to litigate. The courts, meanwhile, including the United States Supreme Court, have interpreted those protective laws broadly, to further insulate prison officials not just from liability but from any meaningful accountability.
MORE ON SUPERMAX

Which brings us to Judge Matsch. He was appointed to the federal bench by Richard Nixon in 1974 and sits today in senior status. He is fiercely independent as a matter of ideology, congenitally skeptical of dubious arguments, and an equal-opportunity terrorizer of under-prepared lawyers. It was Judge Matsch who told the Ku Klux Klan 20 years ago that its representatives could speak at the State Capitol in Denver on Martin Luther King Day. It was Judge Matsch who brokered the school busing deal between whites and minority parents.
And it was Judge Matsch who stared down Timothy McVeigh and Terry Nichols in 1997 when the bombers came to his courtroom to fight the charges against them. It was Judge Matsch whose courageous rulings on evidence and voir dire afforded Nichols a fair trial -- resulting in a life sentence rather than the death penalty. It was Judge Matsch who refused to allow the McVeigh case to become the circus the O.J. Simpson case had become just two years earlier. Back then, I labeled the judge the "Anti-Ito," and it's still an apt description.
The prisoners at ADX-Florence may not prevail on the merits of their case. They may not even get a chance to have their lawyers depose prison officials. But no matter what happens, they will not be able to say that they weren't able to get their cause before an honest judge. If there is a federal jurist in America who has the integrity and fortitude to stand up to the Bureau of Prisons; if there is a man on the bench who has the courage to hold these bureaucrats accountable for their odious conduct; if there is a judge who will order these officials to be sworn to testify, it's this judge. His ruling is expected within the next few months.
This piece is part of The Atlantic's continuing series Supermax: An American Gulag.