For Christmas Eve: 'The Shepherd'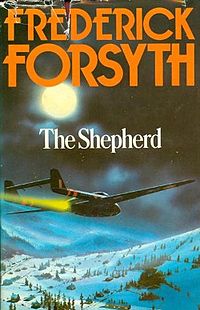 Merry Christmas Eve! Greetings wherever you are; I am away this week with several generations of my extended family.
As an improbable but somehow fitting tribute to the occasion, I give you Alan Maitland's reading of the Frederick Forsyth short story, "The Shepherd." Background on the story (with spoilers) is
here
; I'll say only that Forsyth wrote the story as a Christmas present for his wife.
Maitland, well known in Canada and much of the US from the news show As It Happens, recorded the story in the late 1970s. Every year since 1979 the CBC has broadcast it on Christmas Eve. You can keep the tradition going by playing it in your household.
Background on the broadcast from the CBC, plus a link to listen to Maitland's reading, is
here
; and from the technologist, pilot, and instructor
Bruce Williams
, who first told me about it. It's about a RAF pilot, on a Christmas Eve flight 55 years ago tonight, in 1957, who gets into trouble, and ...  Enjoy.