Farewell to Guy Raz at WATC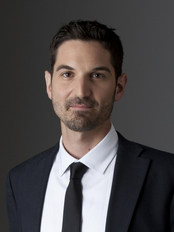 In a few minutes, Guy Raz will begin his last program as host of NPR's Weekend All Things Considered. He took over as regular host three and a half years ago, and with a team of Matt Martinez, Phil Harrell, more recently Steve Lickteig, and others he has given it an edge and a spirit that I've tremendously enjoyed as a listener. One of their innovations has been the "Cover Story" -- an extended segment at the beginning of the show comparable in ambition and range to a magazine cover story. Plus, predictably strong music segments -- and
Three-Minute Fiction
, and more. (NPR photo.)
Since near the beginning of his time on the show, I've talked with Guy Raz most Saturdays in a week's-news segment of the show, which I have enjoyed too.
Next year Raz will be the host of a new TED Radio Hour, as explained
here
. I will look forward to hearing him there; and to hearing and talking with whoever ends up as his successor. But I will miss having him on the other end on the line.