Sick of the Presidential Race? Here Are 2 Education Ballot Measures to Watch
Neither is a swing state, but Missouri and Washington state will hold critical education votes on Tuesday.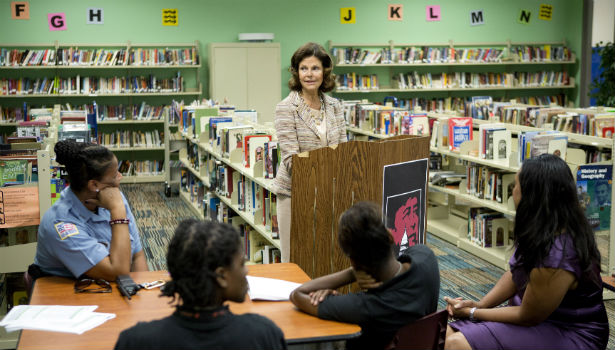 When it comes to education, there's much at stake Tuesday beyond the race for president. Voters in several states are being asked to approve significant changes to how public schools operate and are funded.
There are two particularly interesting ballot measures in play: in Washington State, where voters will be asked to allow the formation of charter schools; and in Missouri, where a significant hike in the state's tobacco tax could raise badly needed revenues for both K-12 and higher education. Both votes serve as important reminders that the policies that most directly affect students, educators, and communities are typically not federal directives. Rather, it's the initiatives enacted at the state and local level -- with voter support -- that often spur the most visible reform.
Let's start in Washington, which is one of just nine states that currently prohibits charter schools -- campuses that receive public dollars but are operated more or less independently. (The degree of independence of a state's charter schools depends on the restrictiveness of that state's individual law.)
Washington voters have rejected proposed charter school legislation three times in the past 16 years. To give its readers a better understanding of the debate, the Tacoma Times Tribune smartly sent education reporter Debbie Cafazzo to visit three charter schools in neighboring Oregon.
"Everybody in Oregon thinks Washington is a hopeless backwater," Rob Kremer, the Oregon's Republican Party treasurer who helped pass the state's charter school law, told the Times Tribune. The Beaver State has 124 charter schools, serving about 4 percent of the state's K-12 public school students.
But education officials in Washington State contend a more cautious approach is merited. Approving charter schools simply because they've been popular elsewhere "is a simplistic answer to a complex problem," Tacoma School Board member Karen Vialle told the Times Tribune.
Nationally, performance among charter schools has been mixed -- not unlike their traditional public school counterparts. Much depends, as it always does, on the quality of the programs, staffing, and community support. There are pockets of excellence, with some charter schools scoring high in national rankings for student achievement. But there have also been some high-profile failures, including the recent messy shutdown of a network of charter campuses in St. Louis that had been managed by for-profit Imagine Schools Inc.
The National Alliance for Public Charter Schools points out that there's plenty of enthusiasm for alternatives to traditional public education: Charter school enrollment has doubled nationally since 2007 to more than 2 million students, with another 600,000 estimated to be on waiting lists.
Nina Rees, president and chief executive of NAPCS, told me that Washington's ballot measure is "a pretty modest attempt," given that the legislation would limit the number of charter campuses to 40 over the next five years. In rating the aggressiveness of the proposed legislation, Rees compared it to "dipping a toe in the water," rather than a deep plunge. With high-profile backers of this year's ballot measure, including Microsoft founders Bill Gates and Paul Allen, there's hope that "this year is the tipping point," Rees said.
"There's certainly a lot of momentum," Rees told me in an interview. "But track records of referendums generally, not just for education issues, is dicey. People go to the polls typically to vote for individuals, and they often don't pay much attention to particular questions."
In Missouri, voters are being asked to back a significant hike in its tobacco tax, which at 17 cents per pack is the lowest in the nation. If voters say yes on Tuesday, the tax would jump to 90 percent. Half of the new revenue would be earmarked for K-12 schools, 30 percent for higher education, and the remaining 20 percent for programs to dissuade individuals from using tobacco.
As the Associated Press' Alan Scher Zagier reported, this is Missouri's third attempt in a decade to raise its tobacco tax. A proposed expansion of the University of Missouri's medical school depends on new funding.
University of Missouri President Tim Wolfe said he's confident that "voters will support the measure, particularly with the stipulated benefits for funding education," the AP reported.
"The (political) environment is much more ready for a positive vote on this than it was previously," Wolfe told the AP.
Currently 14 states earmark cigarette tax revenues for education-related spending. Another 11 states add the tobacco-tax money to their general funds, which could include education among other expenditures. (For more on this topic, check out the American Lung Association's comprehensive online database of State Legislated Actions on Tobacco Issues.)
Danny McGoldrick, director of research for the Campaign for Tobacco-Free Kids, told me that Missouri's ballot proposition is "win-win" for the state. The price increase will reduce smoking, "saving lives and health care dollars in the sate," McGoldrick said. And, in addition to improving public education, "Missouri will be way ahead of most states, as very few spend tobacco tax revenue on tobacco prevention."
---
This post also appears at The Educated Reporter, an Atlantic partner site.