For Migrant Workers, Still the Harvest and the Shame
As America prepares for its ritual feast, a look back at an epic broadcast that forever changed the way we look at farm workers.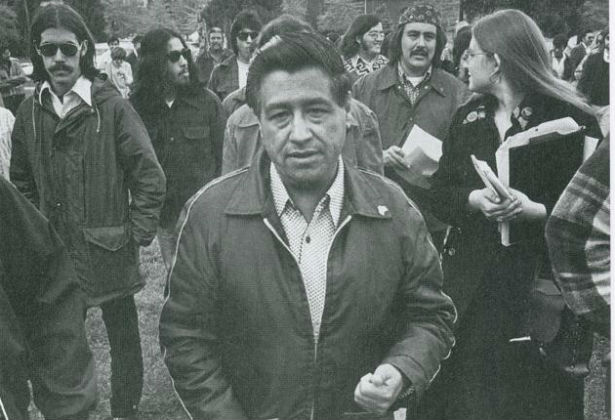 On Friday, November 25, 1960, the day after Thanksgiving, CBS News broadcast Harvest of Shame, the Fred-Friendly-inspired Edward Murrow documentary about the horrific conditions of America's migrant workers. The newsman had been ill during the project, but nevertheless made his way each day to the screening room "looking rapt at the footage," according to A.M. Sperber's definitive account, Murrow: His Life and Times. Why was he so pro-union? Murrow once was asked. "Because I hoed corn in a blazing sun," he had answered.
Here's the famous piece in its entirety.
Two years ago, on the 50th anniversary of the piece, CBS News commissioned Byron Pitts, the network's national correspondent (and now a 60 Minutes correspondent) to go back into the fields and report on what he saw. What he saw were some improvements in the lives of the workers. What he also saw was the same ugly dynamic that had existed during Murrow's visits, the same cycle of brutal work, deplorable conditions, and rapacious treatment of workers unable to protect their own interests. Here is Byron's thoughtful piece from 2010.
Thoughtful -- but of course no substitute for the original work. Watching Harvest of Shame after all these years is istill an enormously powerful experience. The haunting images, the terse language and body language, are links to the mechanisms of slavery itself. Yet the events portrayed in the show occurred within the living memory of a hundred million or so Americans, folks who are now just in their 60s or 70s. What happened then to all those people is a part of our history -- but not yet a part of our ancient history.
This year, on the anniversary of the original broadcast -- an anniversary likely to be overlooked -- I wanted to find a new way to translate the power of the original piece. So I asked about a dozen politicians, labor leaders, government officials, and grocery executives to undertake an exercise for me. I asked them to take an hour out of their busy schedules to watch Murrow's work in full and then to comment on it, in real time, with two central questions in mind: How far has America come with its migrant workers since 1960? How far does it have to go?
By far the most poignant and compelling response I received came from Arturo S. Rodriguez, president of the United Farm Workers of America, who succeeded Cesar Chavez in that post nearly 20 years ago. Next year, Rodriguez will observe his 40th anniversary with the UFW. It's fair to say that, during that time, he's seen it all -- both the ups and the downs of the farm labor movement. What follows are his words, interspersed with snippets from Murrow's broadcast, so you can follow along from one to to the other, from the past to the present.
---
Rodriguez: Shape-ups such as those depicted in Harvest of Shame still occur in different parts of the country. Today farm workers, many of them from Mexico, leave their homes at 1 a.m. for the madrugada, the early morning shape-up just across the border in California, hoping to get jobs for the day and board farm labor contractor buses heading to distant fields. These shape-ups are eliminated where the United Farm Workers has union contracts with seniority and other job rights.
The Southern African-American farm workers shown in the documentary are why all farm workers are still excluded from the minimum wage and overtime protections of the federal Fair Labor Standards Act. That was the price President Franklin Roosevelt paid in 1938 to get Southern Democrats to vote for the law, according to press accounts of the day. Today across the nation, farm workers are mostly Latino. The UFW nearly passed legislation last summer so California farm workers could receive overtime pay after eight hours a day, like all other U.S. workers. Growers preserved this racist exclusion by defeating the bill.
Rodriguez: Too many of today's farm workers are cheated out of their pay; have few if any benefits; endure child labor, pesticide poisoning, sexual harassment and sometimes the denial of basic needs such as clean water and restrooms in the fields. Growers say such horror stories can't be true because California has the toughest laws and regulations in the country. But even in California the laws on the books aren't the laws in the fields. Violations have been common and enforcement lax under both Democratic and Republican administrations.
For example, in 2005, the UFW pressured then-governor Arnold Schwarzenegger to issue the first state regulations in the nation to prevent farm workers from dying from exposure to extreme heat. Maria Isavel Vasquez Jimenez, 17, pregnant and an immigrant from Mexico, collapsed after working most of the day under the hot sun with no access to shade or water. She was denied timely emergency medical care that could have saved her life. At least 15 other California farm workers have died from the heat since 2005. Cal-OSHA admits about a third of agricultural employers are not honoring state heat standards.
Two UFW-sponsored bills to beef up enforcement passed the California Legislature last summer but were vetoed by Governor Jerry Brown. Protective legislation, the subject of Murrow's appeal at the end of the documentary, didn't solve the problem.
Rodriguez: In his eulogy for 19 farm workers who died in a farm labor bus crash near Blythe, California, in January 1974, Cesar Chavez said such tragedies happen because "of a farm labor system that treats workers like agricultural implements and not as important human beings." 13 tomato workers died in August 1999 when the farm labor van in which they were riding crashed near Fresno, California. Seats were not bolted to the floor. Unsecured farm implements impaled some workers during the crash. The UFW pushed for a new California law requiring seat belts and other minimum safety standards in farm labor vehicles enforced by the CHP. Most states have no such protections.
Rodriguez: Cesar Chavez and Dolores Huerta and others convinced Congress to end the infamous bracero guest worker program in 1964. The farm labor work force has been dramatically transformed since the 1960s. Then, perhaps 65 percent of farm workers were Latino, but mostly U.S. citizens and legal residents. Today, the work force is uniformly Latino, immigrant, and undocumented, making farm workers even more vulnerable to abuse. Without undocumented workers, American agriculture would collapse. The UFW and the nation's growers, who agree about very little, jointly negotiated the historic AgJobs bill. It would let undocumented farm workers currently in this country who pass criminal background checks earn legal status by continuing to work on farms. President Obama strongly supports this bipartisan, broadly backed immigration reform measure.
Rodriguez: Today they are called "farm labor contractors," but the practice is similar. Some labor contractors, who now control at least half of California's farm labor work force, try to obey the law. Too many undercut each other to get business from growers. Too often growers don't put enough money on the table for contractors to obey laws such as those governing minimum wages and hours, unemployment insurance, and workers compensation. Contractors, who are legally considered employers, act as middlemen. Many growers use them to evade their legal and moral duties as employers.
Rodriguez: Where farm workers are protected by UFW contracts in California and some parts of Washington State and eastern Oregon, they enjoy decent pay, family health care, retirement plans, paid holidays and vacations, seniority and protections from pesticides. Many unionized farm workers have broken into the lower middle class. Some own homes. Their children finish high school and many go on to college.
Rodriguez: The non-profit Cesar Chavez Foundation, like the UFW part of the farm worker movement, has built or renovated and manages 30 market-rate quality affordable housing communities with more than 4,400 units for farm workers and other low- and very-low income working families and seniors in four states, most with extensive social services. Creation of more communities is underway.
Rodriguez: Just two years after Harvest of Shame, on his birthday, March 31, 1962, Cesar Chavez quit his job as a community organizer and began building what would become the UFW. But Cesar was convinced it would take more than a union to overcome the burdens workers faced; it would take a movement addressing crippling dilemmas workers faced in the community as well as the workplace. So he and many others who joined him began organizing by providing services such as a death benefit, credit union and a co-op gas station.
Three years later Filipino-American farm workers belonging to the AFL-CIO union cited in Murrow's documentary struck Delano-area grape growers and asked Cesar's mostly Latino union to join them. The five-year Delano grape strike and three-year international grape boycott forged the first successful farm workers union in American history.
This year marks the 50th anniversary of the UFW. Since Cesar Chavez's passing in 1993, farm workers in recent years have won new protections through UFW contracts with the largest strawberry grower and winery in America, one of the biggest vegetable growers in California, 75 percent of the state's fresh mushroom industry, one of the largest dairies in the nation, in eastern Oregon, and the biggest winery in Washington state. Since last spring, 2,000 California tomato workers at three, soon to be four, Central Valley companies will have won new UFW contracts that will begin changing their lives.
---
I asked the folks at the grocery giant Kroger to participate in this exercise. They said no. I asked both senators from the states of Florida and Georgia, too. No dice. Even the officials at the U.S. Department of Agriculture declined the opportunity to say something meaningful about Harvest of Shame and its impact on today's farm workers. Are you surprised by this? I'm not. These poor people have more earnest advocates today than when Murrow visited them. But both the harvests and the shame he chronicled are still very much with us today.