'Brain Porn' Will Not Save the U.S. School System
Pop-neurology hucksters have infiltrated the teaching world. They're not helping.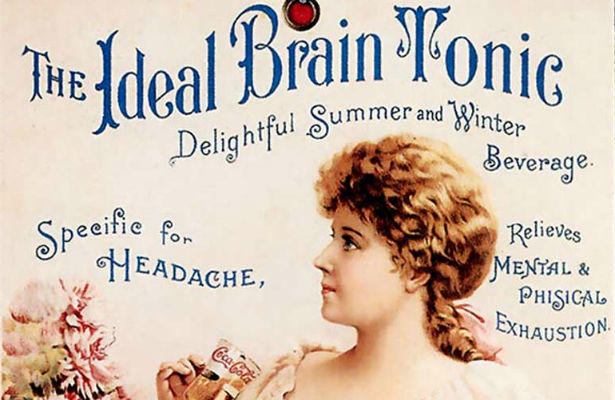 We've all heard of "climate change deniers" or "Holocaust deniers" -- people who deny, for whatever reason, the occurrence of important events. I found out this past weekend that I am a "neuro doubter." No, it doesn't mean that I doubt the findings of neuroscience. Rather, as Alissa Quart used the term in an op-ed piece in Sunday's New York Times, a neuro doubter is someone who "may like neuroscience but does not like what he or she considers its bastardization by glib, sometimes ill-informed, popularizers."
Quart's purpose was to "applaud the backlash against what is sometimes called brain porn," and to add her voice to those who are critical of "reductionist, sloppy thinking and our willingness to accept seemingly neuroscientific explanations for, well, nearly everything." I'm totally with Quart on this issue because education, the field in which I have spent my career, is rife with glib popularizers of neuroscience.
Where does one come across these people? They show up as speakers at conferences and instructors of "professional development" sessions. You can find them in the ranks of educational consultants. Wherever there is a speaker's fee to be earned or an audience to be bamboozled, they're around. You can find their websites, where they're giving webinars or hawking all manner of commercial programs and products.
A book out earlier this year critically appraises the ways in which neuroscience has been applied and misapplied in the field of education. As suggested by the volume's title -- Neuroscience in Education: The Good, the Bad, and the Ugly -- co-editors Sergio Della Sala and Mike Anderson and their contributors appraised some of the applications of neuroscience by the field of education to be valuable, others to be crazy.
The "good" examples involve solid research in cognitive psychology that has clear implications for educational practice. The "bad" use neuroscience jargon to entice listeners and lend a scientific aura to iffy practices and educational programs that are not evidence-based. For instance, the authors cite theories suggesting that listening to Mozart can boost intelligence, foot massages can help unruly pupils, fish oil can boost brain power, even the idea that breathing through your left nostril can enhance creativity. About such nonsense, they conclude: "Education is too important to be hijacked by crazy ideas that gain currency only by hearsay."
The "ugly" examples involve cognitive theories that are interpreted in an overly simplistic way, or misapplied altogether, often as part of an ideological agenda. Anderson and Sala say in their introduction: "Sadly, the bad has swamped both the good and the ugly (possibly because of the potential for monetary reward)." While there are many hard-working, committed people who work in education, the broader education sector is, unfortunately, overrun with hucksters, hustlers, and charlatans. Consultants, entrepreneurs, and companies are scurrying to make money by applying some of our knowledge of the human brain to the field of education. They capitalize on the inherent open-endedness and uncertainty of the subject to promote themselves and their dubious ideas. Workshops, seminars, and so-called "brain-based" commercial programs and products are proliferating like kudzu.
Not all misinterpretations and misapplications of neuroscience are as outlandish as foot massages and fish oil. But they can still be very misleading -- and, when employed by the unscrupulous, harmful. Neuroscientists have identified a number of prominent "neuromyths" (see here, here, here, and here), many of which enjoy currency in the broader culture.  Among these are the ideas that that we only use about 10 percent of our brain, that there are known critical developmental periods for acquiring certain abilities, that there are "left-brained" or "right-brained" learners who must be taught differently in order to reach their full potential, that there are different learning styles (typically characterized as visual, auditory, or kinetic) rooted in neural differences, and that there are "male" and "female" brains.
Neuroscientists have devoted a lot of effort to countering the spread of these widely accepted myths and are understandably rankled by what they consider pseudoscientific tripe.
None of this is to say that there aren't lessons from neuroscience and cognitive psychology that can inform educational practices. There are. But as Daniel Willingham said in a brief but informed treatment of this same topic earlier this week, "There is definitely a lot of neuro-garbage in the education market."
Other than health and fitness, it's hard to think of another arena of American life that is more subject to fads, cure-alls, and miracle potions than education. Just as we want to lose weight, stay healthy, and remain youthful, we want to find easy-to-follow recipes for both classroom teaching and effective learning.
Invoking brain science provides the requisite veneer of respectability and rigor that educational grifters and snake oil salesmen need to make their schemes work. Anderson and Sala note ruefully: "There seems to be a certain allure to explanations and products that are accompanied by 'neuro' or 'brain-based' language that makes them somehow more convincing than explanations without neuroscience -- even, it turns out, when the neuroscience language adds nothing of value." They cite research showing that even in common discourse, "information that includes vacuous reference to neuroscientific data or concepts is much more persuasive than the same information without it."
Just as we need to be cautious and skeptical in weighing the pitches of snake oil salesmen, we need to beware of "learning experts" and other educational consultants who polish their rotten apples with a glaze of neuroscience.