What Poetry Teaches Us About the Power of Persuasion
Logic and grammar are important. But for students to truly own the English language, they need to read and write poems.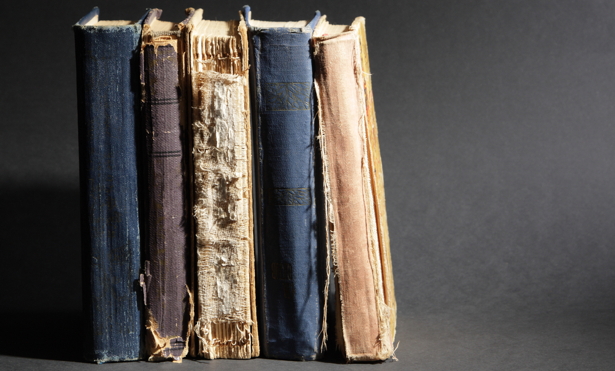 A few years ago, I was working for a science teacher professional development program. My job was to go into schools and watch how high school science teachers were integrating the program's curriculum and content into their lessons. Not many people knew that I was a poet, not a science teacher. In fact, everyone around me asked me science questions. Like "What is the normal sugar level for someone with diabetes?" Or "Why do metals behave differently at different size scales?" These were not questions I could answer easily, but I did my best. I hid my poet self relatively well.
I didn't expect to find any poets there, but I did.
It first started when one student in one of the underperforming schools (a school with national test scores in the bottom 25 percent in its state) gave me a CD he'd recorded of himself reading his poems. I said thanks and asked him about it. He told me he was aspiring to be a hip hop star. I told him I loved hip hop, so he invited me to one of his performances. When I took the CD home and listened to it, I heard a stark and powerful poetry. His eloquence surprised me a bit, because the student never talked in class and was always late. It would have been hard to know he had this much language at his disposal, because he didn't use it in class.
All students can write, if we let them. The key, I think, is poetry.
As a poet myself, I have a love/hate relationship with schools. For the most part, schools have been a place for me to learn and grow. They've given me the chance to find readers of poetry and to connect with the poets of the past. I have found almost all my poetic brethren (dead poets who speak to me through their work) within a classroom setting.
However, because I am a poet, I am always searching for ways to change language. Schools are often a place for a certain sort of rigid language instruction, which can make them hostile environments for poets. Grammar and persuasive argument are essential skills for any student. But if someone is telling you that there is a set and finite way to construct a sentence -- and you're a poet -- you will naturally get a little annoyed. And you will be justified in feeling this way, because it's simply not true.
Nothing is more important to the future of humanity than the freedom to make new ideas. I would argue that the act of writing poetry is important for the creation of those new ideas. In her essay "Poetry and Grammar," the great American poet Gertrude Stein wrote:
That is the reason that slang exists it is to change the nouns which have been names for so long. I say again. Verbs and adverbs and articles and conjunctions and prepositions are lively because they all do something and as long as anything does something it keeps alive.
Supporting poetry in our schools is essential because it engages students' thinking and it keeps language alive. Over the past 14 years, I have worked as a teacher in a variety of educational settings. I have found that all students can write. And one of the surest ways to awaken their love for language is poetry.

The 60 students waiting patiently to get into one creative writing section at an elite private college where I taught loved writing poetry. The 2 year olds I used to teach over a decade ago in a wealthy day care loved poetry, too. Even in their pre-writing state, they recited poem after poem for me, and I wrote each one down for them to then illustrate. At an underserved elementary school, I read Merwin, Sexton, and Whitman poems out loud, and the 5 year olds in in the class loved to bounce around the rhythms and the sing-songy rhymes, along with the slanted ones. It was the music of poetry that they loved. The music of poetry is a delight for the mind.
Every outstanding essay involves meticulous word choice and sheer aesthetic prowess. Poetry teaches students how to do this.
A lot of people argue that poetry is "difficult" or that it has no real value for children's future. That's just not true. If you think poetry isn't important to your students, you are not listening to them. You are not noticing the headphones in their ears, blasting poetry to soothe their walk to class. You are not thinking of them in their rooms at night, writing down their experiences. It may be that you are defining poetry too dogmatically.
In a book entitled The Having of Wonderful Ideas: And Other Essays on Teaching and Learning, Eleanor Duckworth explains that the most important thing a teacher can do is to give his or her students the space to have a new idea and feel good about having it. She argues that this is the key to intellectual development. I would argue that there's no more natural space for a teacher to value a student's idea than in a poem. Because in a poem, a student not only has the freedom to express a new idea, but to do so in novel language he or she has just created. More so than any other type of writing, a poem takes into account the indispensable dimension of well-chosen words.
Learning about poetry (how to read it, write it, and appreciate it) is an integral part of teaching students about all forms of writing. A poem is not just a place to present a student's grammatical knowledge (in fact, it is often the space to subvert it!). Poetry, more than any other form of writing, trains students to take into account the style of language. This close looking and listening is crucial to writing well in any manner. It would be hard to say that any outstanding essay does not involve meticulous word choice or the ability to persuade a reader through sheer aesthetic prowess. Poetry teaches students how to do this.
In the "Importance of Poetry in Children's Learning," Michael Benton argues that poetry is key to children's learning about language because poems read differently than other forms of writing. Even though contemporary poetry rarely adheres to traditional poetic forms, all poetry (contemporary or otherwise) pays close attention to the sound and form of words. When students develop a deep familiarity with the craft of language in a poetry class, they learn how to express their new ideas in sentences and phrases full of their own style.
There are practical ways to do this in a 2012 classroom. When I teach classes on the argumentative essay, one of my favorite books to bring in is Jay-Z's Decoded. It is a gift for teachers, because Jay-Z provides very clear, close readings of his own poems. (This is something few poets throughout history have provided.) I have had many successful lessons in which I have played his song "99 Problems" for students and then showed them how he breaks down its construction in Decoded. Once students can see that Jay-Z wrote each line with such purpose, crafted many complex ideas into powerful verse, it paves the way for meaningful discussions about how to create any argument in language. Students can see that their ideas are important, and that style helps their impact come through.
Kenneth Koch, the author of Wishes, Lies, and Dreams: Teaching Children to Write Poetry, was a revolutionary educator who brought poetry to thousands of public school children in New York City. He famously argued that the best poetry refuses to "condescend" to the minds of children. If we care about how well our students write, we should not condescend and limit their exploration of language, either. We should make sure students have the space in schools to learn that they can write, and develop a lifelong passion for words. Poetry is the way to do this.