Shirtless Jogger in Horsehead Mask Photobombs Hurricane Sandy TV News
The first sure to be viral photo of Hurricane Sandy, posted to Twitter this morning by D.C. literary agent Howard Yoon: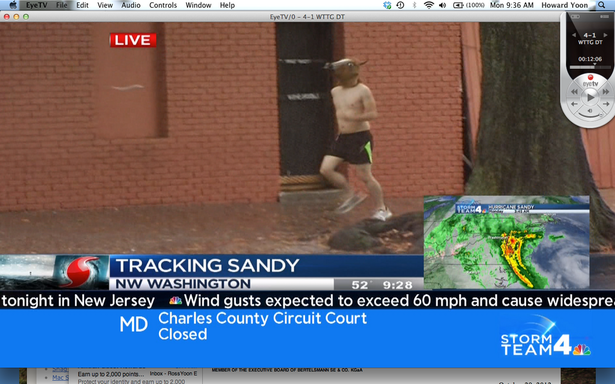 What's a catastrophic incoming storm-of-the-century without a little levity? Evan McMorris-Santoro finds and post video of the jogger.
Update 11:09 a.m.
Jimmy Kruyne
is taking credit for the stunt, tweeting out this picture.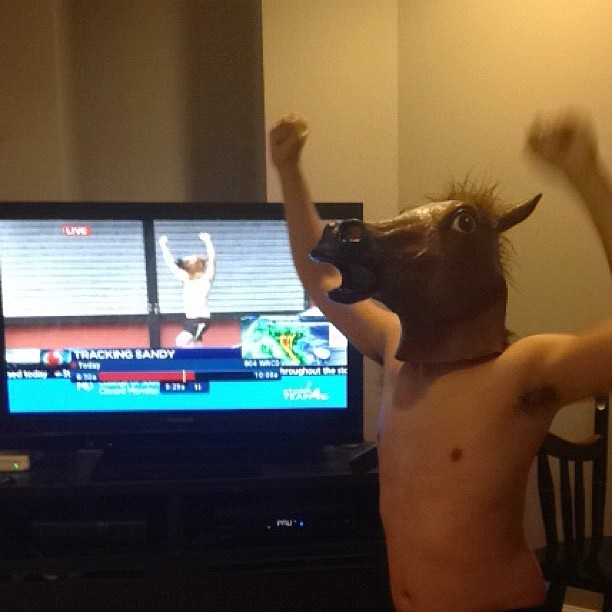 Earlier in the day he tweeted:
The news crew is down the block, Im thinking horse mask and swimming trunks?

— Jimmy Kruyne (@howtoJimmyK) October 29, 2012