Robert F. Kennedy Jr.'s Passionate Plea for His Cousin's Innocence
A decade after his murder sentence, Michael Skakel is up for parole. His cousin Robert F. Kennedy Jr. believes he was wrongly convicted -- not only by the jury but by a power-hungry media.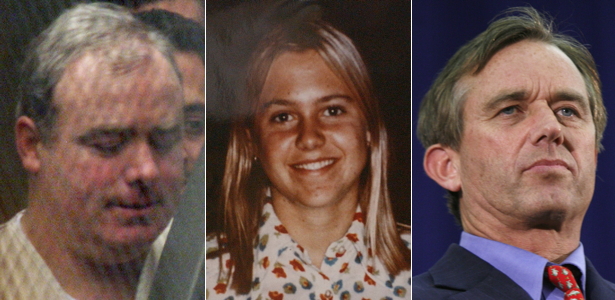 On Halloween of 1975, a 15-year-old girl named Martha Moxley was found dead outside her family's home in Greenwich, Connecticut. The murder weapon was a golf club, used to bludgeon the girl and then stab her in the neck. The murderer was harder to locate. It took the justice system 27 years to convict Michael Skakel, a neighbor who was Martha's age at the time of her death. Skakel belonged to a large family of avid golfers. He was also the nephew of Robert F. Kennedy.
Tomorrow, Skakel will appear before a parole board for the first time since his conviction. Moxley's family remains convinced that Skakel is guilty. Her brother, John, argued in a recent letter to the parole board that Skakel has leveraged his privileged background, persuading himself and others "that the rules of our general society did not then and do not now apply to him."

But Skakel's cousin Robert F. Kennedy Jr. argues just the opposite: that Skakel's celebrity status led to his conviction in the first place. He blames the media -- in particular, the Vanity Fair reporter Dominick Dunne -- for skewing the evidence and declaring Skakel guilty long before he was ever brought to trial. In his 2003 Atlantic article, "A Miscarriage of Justice," Kennedy recounts the details of Moxley's murder, Skakel's trial, and what he sees as Dunne's misguided campaign for personal glory.
Dunne has built his career on linking notorious murders to powerful people, including John and Patsy Ramsey, Claus von Bulow, and O.J. Simpson. That formula has given Dunne his own measure of celebrity and wealth. His efforts to connect a Kennedy relative to the Moxley murder have been both a decade-long fixation and a profitable venture. "The Kennedys," he has said, "are the greatest soap opera in American history." Michael Skakel would get caught in the cross hairs where Dunne's ambitions intersected with his obsessions.