Why the Public Votes for Teachers in the Chicago Strike
Rahm Emanuel has had scant contact with Ravenswood Elementary School as a neighbor, congressman or mayor. But an unpublicized tragedy there helps explain why striking teachers, not the city's famous new boss, elicited such citywide public support during his first major crisis.
The school is just up the block from where he lives; a dilapidated building with austere concrete playground adjacent to a beautiful residential neighborhood with million-dollar homes. Its students are majority low-income, given the wider area it serves, and it lacks the middle-class parent base to spur fancy auctions and other needed fundraising since virtually all the better-off families nearby send their children to private schools, as does the mayor.
The mayor I've tagged "The Missile" has aggressively pursued desperately needed changes in the length of the Chicago school day, stronger assessments of teachers and greater hiring authority for principals. But an ever-disciplined and well-prepared politician and strategist made a few tactical and rhetorical missteps leading up to the walkout that might end Sunday evening if the union's delegates approve an apparent tentative accord.
Those miscues helped to galvanize a very self-protective, change-resistant union against him. But then came the public's clear backing of the teachers, which might have surprised some but certainly not those few who knew of what played out at the school a stone's throw from Emanuel's home.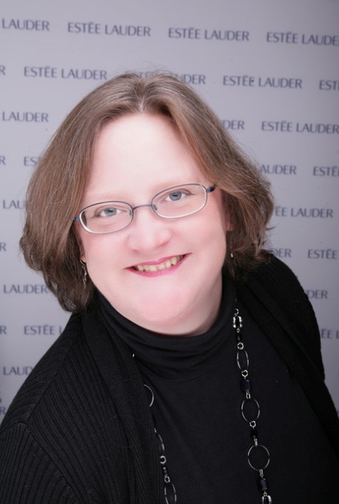 The parents there have included Kristin Lotane, 43 (shown at left), an event planner married to a freelance photographer. Their two daughters are in 4th and 5th grades at Ravenswood. I crossed paths with her when our third-grader went to pre-kindergarten and kindergarten at Ravenswood, before we sent him to another public school.
She was smart, funny and self-effacing, as I recall. "Just a good egg," a mutual friend put it Saturday. She was a member of the school's oversight council and helped with the new spring fundraiser at an old German social club.
In July she was diagnosed with stage four pancreatic cancer. I knew what that meant since my mom died of the same disease. On Monday, the strike's first day, Kristin passed away.
Even in the Internet age, the prime communications vehicle at Ravenswood is playground conversation before and after school. With the strike, word filtered out slowly but did get out. And, as it did, the school community came together; paying no heed to differences there might have been regarding the strike.
One teacher left the picket line the other day and, instead of heading to a big downtown union rally, sped to the Lotane home to be with the two girls for many hours. In recent days, other mothers have provided additional childcare and cooked meals. A school social worker has provided support. Notes posted by strikers on the metal fence at the school underscore their desire to see their students soon.
There was a Friday memorial service at a chapel on the campus of Northwestern University in Evanston, just north of the city. At least a dozen striking teachers showed up. The daughters' home room teachers, who had really only known them for the four days prior to the strike, were among those who came.
It all spotlights one of Emanuel's insurmountable hurdles. People generally like their kids' teachers. Even those who may dislike the union like their teachers. They may agree with the notion of stronger assessments for teachers and perhaps also be against the union call for automatically rehiring those laid-off when vacancies do occur. But they like their teachers and so cast their lot with them.
It's a dynamic at play whenever the under-performing Chicago system, which is beset by huge deficits, tries to close or consolidates schools. The school board usually gets its way but not before a very public uproar. Even parents at what are clearly low quality, poorly performing schools rise to protest. There's a bond that blinds them to larger realities but ties them to that neighborhood building without any air conditioning.
Charles Murray, the controversial political scientist, discusses new social divides in his latest work, "Coming Apart." It's not just the poor and working class who are detached from any traditional notions of civic engagement but it's the new upper class, too, he contends. Sorted into elite enclaves, including several he cites in the Chicago suburbs, they are sadly removed from much of life's social and economic complexities that surround them.
A school like Ravenswood suggests, perhaps, the sort of exception that proves his rule as they rally to help one family.
When the strike ends, specifics of the deal, which the mayor and the union will try to spin various ways, will be of scant interest to most parents. Even if it further bankrupts the system, and makes fewer inroads in teacher accountability than Emanuel will assert, they just won't pay much heed.
Reformers will closely scrutinize the final contract here, especially given the national attention the strike has received and the mayor's massaging of media to assert what he's doing in Chicago deserves accolades.
But, as they dissect and debate, and as scads of op-eds and editorials are published, parents at individual schools will simply be content that their kid is back in Room 208 or 307 with the teacher whom they probably trust.
And at the school up the block from the mayor, in what passes for community in an increasingly fragmented society, a fair number will mourn the playground absence of one of their own.