Why Are We Afraid to Show Off Our Brightest Students?
High school athletes are the pride of their communities. But if we want to inspire kids to write well, we should be putting our best young scholars on display.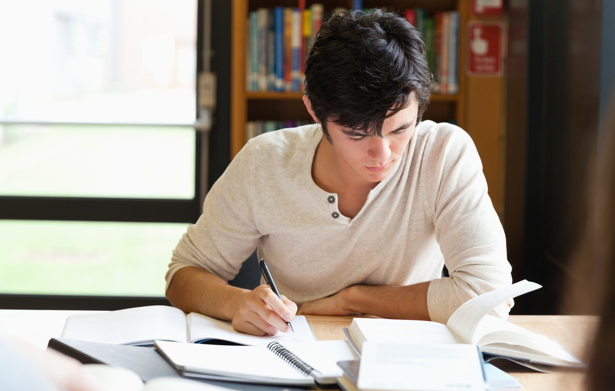 As the editor of The Concord Review, I have been glad to publish more than 1,000 exemplary high school history research papers by students from 46 states and 38 other countries since 1987. Yet I have long been aware that little "personal" essays have killed off academic expository writing in most of our schools.
For generations, American children in our schools have had their writing limited to short pieces about themselves, from primary school up through their "college essays" (those little 500-word "personal" narratives). As long as English teachers have borne all the responsibility for reading and writing in the schools, the reading has been fiction, the writing personal and "creative." Lately a genre has emerged called "creative nonfiction," but that turns out to be just more solipsistic autobiography.
Most of our students never read a single history book and they very rarely write a serious term paper before graduating from high school. They learn to write without learning anything beyond their own feelings and the events of their present lives, and their teachers are able to grade them without knowing much either.
Marc Tucker, president of the National Center on Education and the Economy, put it very well in August this year: "The single biggest complaint from college teachers and employers is that high school graduates cannot write as well as they need to." As a result, the member companies of the Business Roundtable have been saddled with a $3 billion bill for remedial writing courses every year, not only their hourly hires but for their salaried employees.
There are a few exceptions, of course. For decades, the International Baccalaureate has required a 4,000-word (16-page) Extended Essay for the Diploma, and thousands of American students have done that. Even the College Board has begun to think of a small pilot program on term papers as well.
The New Common Core standards, a set of reforms that will soon be adopted by most states, talk about nonfiction reading, but that category seems to include more memos, short speeches, brochures, and technical articles than anything like a complete history book. The standards also mention something about nonfiction writing, but all of the examples in the appendix seem to be only more two-page efforts that will far from challenge the capability of our students in academic writing.
By publishing Peg Tyre's story "The Writing Revolution," The Atlantic is doing a great service for our students who need to learn to do some serious academic expository writing while they are still in high school. However, I would add that students also benefit from seeing exemplary expository essays written by their peers.
At The Concord Review, I've seen many examples of first-rate academic writing on historical topics. Students are startled, challenged, and inspired when they see this kind of work by people their own age. "When I first came across The Concord Review, I was extremely impressed by the quality of writing and the breadth of historical topics covered by the essays in it," one New Jersey public school girl wrote to me. "The chance to delve further into a historical topic was an incredible experience for me, and the honor of being published is by far the greatest I have ever received. This coming autumn, I will be starting at Oxford University, where I will be concentrating in Modern History."
It may be objected that this is a letter from a good student. Where are the letters from struggling students? I would respond that in sports, we are quite happy to present other students with the very best public performances of their most athletic peers. But when it comes to academics, we tend to be afraid to show students the exemplary work of their peers, for fear of scaring them away. This dichotomy has always seemed strange to me.
Of course we must pay attention to our least able students, just as we must pay attention to the those who have the most difficulty in our gym classes. But it wouldn't hurt, in my view, to dare to recognize and distribute our students' best work, in the hopes that it may challenge many of them to put in a little more effort. Surely that is worth a try.