The Best Writing Teachers Are Writers Themselves
It takes more than a good grasp of grammar to teach students the true power of the written word.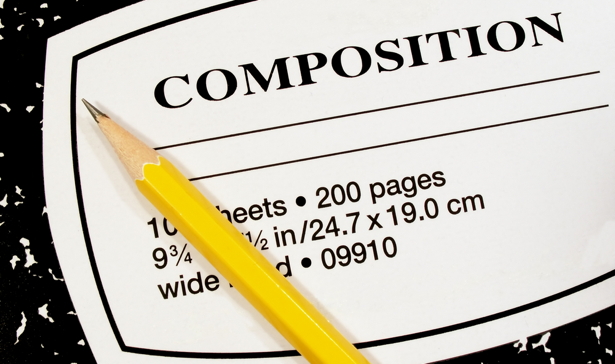 Lori Sparkia/Shutterstock
I was a closet writer from an early age. In the second grade I wrote a poem for my classmate Patrick O'Neal, who sat alone everyday on the playground, but I didn't give it to him. A few years later, I started writing a book that featured a thinly disguised amalgam of Laura Ingalls Wilder and myself making do in a little house on the prairie. In middle school, I documented love triangles and made lists of my first, second, and third-best friends in a diary that locked. My secrets were safe, and so was my budding desire to be a writer.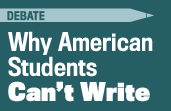 What's new in arts and entertainment.
See full coverage
Year after year in school, I dutifully underlined subjects and circled verbs on grammar worksheets. I wrote answers to the study questions at the end of the chapter and learned how to nail the five-paragraph essay my junior year in high school. (I haven't been asked to write another one since, even in college.)

In school, writing was a closed circuit. The teacher gave an assignment, I responded, then she passed it back with a letter grade at the top of the page. I was good at school, but none of it felt like writing. Writing was what I did on my own time. I composed poetry and song lyrics in secret and hid my journal in my sock drawer when I heard footsteps in the hall.
So Kelly Ford's Senior English class came as a surprise.
Even in 1982 at the age of 17, I knew that something was different. For starters, we wrote every single day. No grammar worksheets in Kelly's class and no study questions either. Instead, his favorite drill went like this: Enter the room. Grab your journal. Read the prompt on the chalkboard, and start writing. Give me 10 full minutes without stopping. No excuses.

Sharing what we wrote was an important drill, too. We gave feedback to one another in writing groups so we could improve our work. I learned that Marlon, the calf roper who sat behind me in sixth period, could also turn a phrase because when Marlon's poetry moved him, Kelly thought we should hear it out loud, too.
Some assignments felt familiar, like my research paper on the Wars of the Roses and the essay analyzing the symbolism of the albatross in "The Rime of the Ancient Mariner." But for the first time ever, I also wrote poetry and short stories in class. I wrote a personal essay about my Aunt Eunice whose sure hands had fed me fish and cornbread every summer of life. I described how bony her fingers looked that Christmas before she died, how they opened and closed like restless birds on the quilt draped across her lap. I wrote song lyrics intended to keep my boyfriend from abandoning me when we left for different colleges in the fall. (It worked. We've been married for 27 years.)
I analyzed. I narrated. I wooed. This was school, and I was writing. The circuit was no longer closed.
After college, I became an English teacher myself, and about three years into my career, I joined a National Writing Project site at the University of Oklahoma and discovered how and why Kelly Ford's class had been so different. Like Kelly had in 1975, I participated in the Oklahoma Writing Project's summer institute in 1991, where I honed my skills as a writing teacher, grew as a teacher leader, and gave myself permission to be a writer once again.
I was relieved at the end of the summer to learn that the institute was not the end of the best professional development I had ever experienced. Rather, I had become a member of the nation's only professional development network devoted to improving the teaching of writing, the National Writing Project (NWP). Founded in the Bay Area in 1974, NWP now has close to 200 sites nationwide, including the one I direct at Colorado State University in Fort Collins. Each site hosts an annual summer institute like the one Kelly and I attended and provides professional development for area teachers. Many sites offer writing programs for students and communities as well.
I was fortunate to gain access to a community of dynamic teachers so early in my career. But my students were the ultimate beneficiaries, for the mantra that guided Kelly Ford's practice once again proved true in mine: The best writing teachers are writers themselves. Why? Because we know the writing process inside out, we can support our students' work in authentic ways.

As a parent whose children have been taught by NWP teachers, I know firsthand that these students are the lucky ones, for they see themselves as writers, too. With that identity comes the bonus of scoring better on standardized tests than students who haven't been taught by writing teachers. More importantly, though, they learn that writing is hard, joyful, worthwhile work that is meant to be shared with others.
One might imagine that the deeply inventive practice I experienced as Kelly Ford's student is no longer possible today. It's true that we are not immune to mandates like No Child Behind and the steady stream of scripted curricula and standardized tests that have spun out of it. Like the students at New Dorp High School, our students must perform well on tests like the Regent's Exam, too, or else. Many NWP teachers work in some of the toughest schools in the nation, schools that could also use a writing revolution. More often than not, the "solution" has been to tighten the screws so that the cogs that are our students and teachers will keep the wheel on turning.
The solution has been to scrap the poetry, the journals, and the peer writing groups. Dust off the grammar books because it's time to get back to the basics. It's time to teach to the test.
After all, the wholesale revision of the writing curriculum is the only way to bring about a writing revolution, right? At first glance, it appears to be just the thing that worked at New Dorp, the high school profiled in the latest issue of The Atlantic, where students have made undeniably remarkable gains in passing the Regents Exam and are graduating in record numbers compared to recent years.
It's true that New Dorp High School made drastic changes, replacing the old curriculum with a new focus on a single genre, argumentative writing, that is also emphasized on the Regents Exam. As a result of these efforts, it would be surprising if students didn't improve at least slightly on the Regents Exam. Yet many schools have viewed curricular changes as the silver bullet that will raise test scores and have not experienced such unprecedented results. A closer look reveals that the most important investment Deirdre DeAngelis, the school's principal, made was not in a new curriculum, but in teachers.
DeAngelis provided opportunities for teachers to visit a successful writing program at the Windward School in White Plains. She invited in professional consultants, not just for the one-shot workshop that is so common in schools, but over a sustained period. Teachers were given the space and time to reflect critically on their writing instruction and to comb through student work to determine what students were doing well, where the gaps were, and what they as teachers could do to fill them.
Meanwhile, students wrote every day and in every academic subject, and teachers began teaching writing, not just assigning it. They helped students attend closely to language, not merely by diagramming sentences or completing grammar worksheets, but by analyzing the function of transitional words like "although" and "despite" so that they could employ them for rhetorical purposes in their own writing.

And teachers learned how to integrate the language arts, helping students learn to read like writers and apply the same complex structures of argument in class discussion that they were expected to use in their essays. New Dorp High School did far more than change its curriculum. Through an investment in teachers, it changed the culture of the entire school.
This is an amazing feat to be sure, but I would say they are only one third of the way there. That's because in 2015, when tests aligned with the new Common Core State Standards begin rolling out, students won't just be asked to write argumentative essays. They will be required to write informative/explanatory texts and narratives as well. If performing well on the test is still an important end goal, a "back to the basics" curriculum that focuses solely on academic argument will be insufficient.
As I was writing this piece, I asked Bud Hunt and Antero Garcia, two National Writing Project teachers, what they thought about narrowing the curriculum in order to improve test scores. Bud is a former English high school English teacher in Longmont, Colorado. Thousands of educators know him as "Bud the Teacher," following him on his namesake blog and on Twitter.

Only a year ago, Antero was a teacher for seven years at Manual Arts High School, a high-needs school in south-central Los Angeles. He is now an Assistant Professor in the English Department at Colorado State University. Both Bud and Antero agree that a curriculum solely focused on standardized tests is short-sighted.
Bud responded to my question about standardized tests with questions of his own. "How many standardized tests have I had to take as grown-up? How many tests have I had to take to be a participant in a democratic society? Teaching writing is not about test prep. It's about exposing students to writing situations and helping them through that experience. A test is one experience."

Bud asks his students to write in a wide range of genres for varied purposes because writing is a way of "paying very close attention to the world. The same skills that help you describe a beautiful sunset can help you deconstruct a politician's argument. Allowing students to write about the stuff they love and care about is to help them be ready when they need to pay attention next time."
Having taught so recently at Manual Arts High School, Antero took seriously his responsibility to prepare his low-income, urban students for college. Yet he did not see test performance as the only measure of his students' success. "If we tell students that all they have to do is pass a Regent's exam, and they're good writers, that's really scary because we're also communicating that 'this is what writing is.' But writing on a standardized test is only one kind of writing."
Instead, he allowed his students -- many of them recent immigrants from Mexico and Central America -- to see themselves as writers of many different genres. Writing poetry, essays, and short stories helped his students internalize content and form personal connections to abstract ideas. Some of their most powerful writing was intensely personal, like the autobiographical children's stories he assigned at the beginning of the year.

"All of the students had something powerful to say about family, loss, and feeling alone," he explained. "None of them used transitional sentences or said, 'Sometimes I feel alone. For example....'" Antero recalled one girl who described herself as part of a "constellation of stars"--isolated in America, yet still connected to those she had left behind. In the end, he believes that no one could have a made a stronger argument about the power of family to shape identity than she did through a 15-page children's book.
Peg Tyre's thoughtful Atlantic article "The Writing Revolution" is also kind of argument. I noticed that in making it, she, too, employs several modes. With the skill of a fiction writer, she narrates the poignant changes that New Dorp High School's "writing revolution" have wrought in Monica DiBella's academic life. She explains how writing instruction has evolved over the years in American schools, drawing on statistics and the words of various educational experts. Her style is as fluid as a poet's, her tone is even-handed, her phrasing varied.

And though the piece itself is not formulaic, Tyre combines these various elements to produce a recognizable genre -- the feature article that an Atlantic reader expects to read when fishing the latest issue out of the mailbox each month.
As I read her piece, I couldn't help wondering exactly how Peg Tyre learned to write this way. If she had been a struggling student like Monica who experienced New Dorp High School's new curriculum, would she have passed the Regents exam? (I suspect so.) Would she have been prepared for college-level writing? (Almost certainly.)
But would she have had sufficient experience writing in varied genres beyond the academic argument that writing a feature for The Atlantic would someday seem possible? And would she have had gained enough satisfaction from preparing for the Regents Exam that she would have hoped for a writing life beyond it? (It's hard to say.)
This is not to minimize the importance of passing standardized tests. For better or worse, in a culture enamored with comparing and sorting students and teachers and schools, these gatekeeping devices serve an important function. It's important for students to have something to show for their 12 years in education. They ought to be able to read critically and write well enough to be successful after high school in college and the workplace. And it's important that teachers hold themselves accountable to make sure that happens.
Yet I'm not at all certain that a curriculum whose end goal is passing a single test will bring about the writing revolution our nation needs. As National Writing Project teachers, Bud Hunt, Antero Garcia, and I know what I suspect New Dorp High School teachers have learned as well.
It's not just the curriculum that brings on the revolution. It's the teachers.