John Silber, Longtime Foe of 'False Equivalence'
The late former president of Boston University believed that good journalism is more than just a "he said, she said" narrative.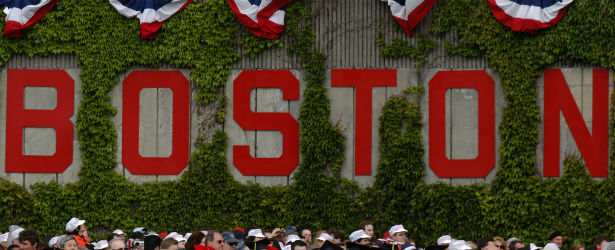 Reuters
Just a quick note here on the life (and death) of John R. Silber, the contentious former president of Boston University. I spent seven years on Commonwealth Avenue during his reign -- first as a journalism major, and then as a law student. One of the most important legacies he left to me, I now realize, was the idea that a good journalist, or a good writer, should try never to settle for what we today call "false equivalence" in reporting -- on law, on politics, or on anything else.
When I was editor of BU's Daily Free Press, a quarter of a century ago, some of the biggest battles we waged (publicly and privately) centered on what Silber considered to be one of journalism's big cop-outs -- the "he said, she said" narrative that forms the basis of most reporting. At least as he explained it to me, journalists have a duty not just to lay out the facts, and not just to serve up quotes, but also to search for, and write about, the truth of the matter.
Surely it was his background in philosophy -- he studied Kant, for example -- that made him push in this direction. And, of course, he always wanted us to write the "truth" as he saw it. When I would tell him that he was telling me one thing and that the professors were telling me another thing; and that it was impossible for me at the time to know who was telling the truth, or whether anyone could know the truth; he would scoff and call me lazy, or incurious, or worse.
At the time, I thought he was asking me to abandon the highest principles of journalism -- to be objective and neutral, to get both sides of the story, to let everyone have their say. I now realize that he was pushing me, and pushing all of my colleagues for that matter, to do that but also to do more. To offer the reader more than just a transcription. To move out from behind the shield of "he said, she said" to present nuance. To call a spade a spade.
I had great professors at BU: James C. Thomson, Jr., for example, who wrote one of the most important and influential Atlantic pieces ever. But as I look back all these years later, I realize that it was Silber, the angry administrator, the bane of my existence, who taught me the most important lesson of all. Stupidly, I didn't reach out to him in the past year to gauge his reaction to the current debate over "false equivalence" in today's politics. And now I never can.