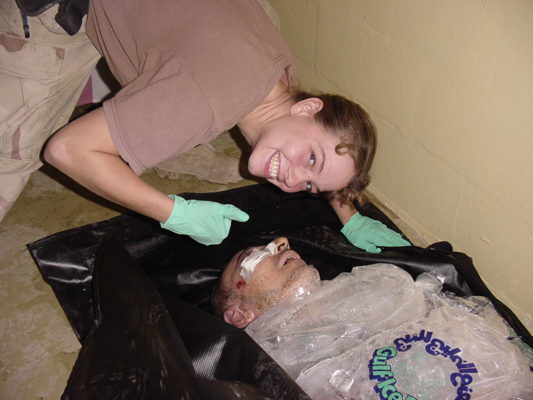 Glenn Greenwald fumes over the DOJ decision to "look forward instead of backwards"  and prosecute no one for Bush-era torture:
Here, again, we see one of the prime precepts of American justice: high-level official who commit even the most egregious crimes are shielded from all accountability; the only real "criminals" are those who speak publicly about those crimes. 




 When Obama first announced his intent to run for president, he vowed that "the era of Scooter Libby justice ... will be over" - meaning high-level officials will no longer be able to break the law with impunity. 




In mid 2008, Holder denounced Bush's illegal torture and surveillance programs as showing "disrespect for the rule of law", and he vowed: "We owe the American people a reckoning." 




To say those pledges have been radically violated is to understate the case. Far worse, though, is that Obama officials have bolstered the warped precept at the root of so many of America's disasters: that crimes committed by and at the behest of the powerful reside above and beyond the rule of law. In so doing, they have ensured that Bush officials who authorized torture continue to command mainstream respectability, while future leaders tempted to torture again have no reason whatsoever to refrain from doing so.
There is also the fact that, as Adam Serwer
points out
, it's evidently legal to take government property and destroy it, as Jose Rodriguez did with the tape of water-boardings. It's only illegal if you try to somehow disseminate it to the American people.
I am beating a dead horse, but this is deflating. We will torture again. Probably some time relatively soon, as there is no actual penalty for doing so.
For more see Adam on the changes in the DNC platform regarding
civil liberties
.