The phony evangelical "historian" David Barton meets his match at last.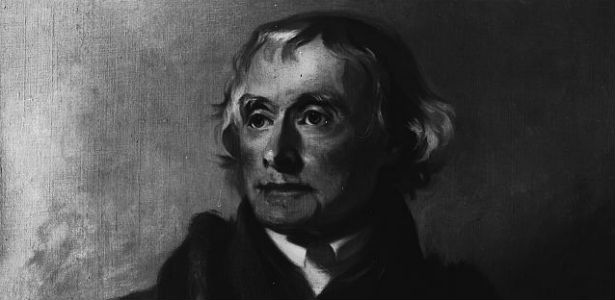 Thomas Jefferson (Library of Congress)
Since at least 2001, the national dialogue on the Constitution has come more and more to resemble a sewage lagoon. There's no sign of a turnaround soon, but at least this week may mark the beginning of the end for the toxic geyser that is David Barton.
Barton's book, The Jefferson Lies, was withdrawn Thursday by Thomas Nelson, the world's largest Christian publisher. It's rare enough for a publisher to withdraw a book that has already been printed; rarer still if the book has been on The New York Times bestseller list. Thomas Nelson spokesman Casey Francis Harrell announced that the publisher had received a number of complaints that the book is inaccurate. "Because of these deficiencies, we decided that it was in the best interest of our readers to cease its publication and distribution," Harrell said.
This is good news indeed. For at least the past 20 years, Barton has been a tireless producer of books and pamphlets designed to demonstrate that America was founded by Christians and should be governed by Christians, that the separation of church and state is a myth, and that Protestant Christianity should be a part of government. In that time, he has come to occupy a position of influence within the Republican Party. His success is appalling, first because he is not a historian of any kind (his sole degree is from Oral Roberts University in religious education), and second because, even by the standards of today's right wing, he is an obvious crackpot.