Did Early Mentorship Hurt Fareed Zakaria?
Befriended by the powerful from an early age, apparently never encountering a serious setback until now, Fareed Zakaria was at risk even in the midst of his triumph.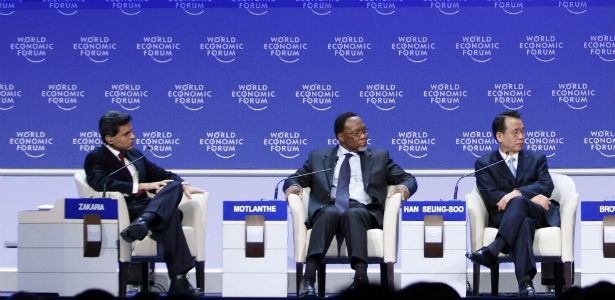 The conservative blog American Thinker repeats the speculation of the editor of Commentary, John Podhoretz, that Fareed Zakaria's undocumented quotation of a paragraph from the New Yorker was really the work of an intern or assistant ghostwriting his column.
And (citing the Jonah Lehrer, Jayson Blair, Stephen Glass, and Alex Haley cases, but curiously not those of Doris Kearns Goodwin, Charles Ogletree, or Laurence Tribe), it goes on to assert that
[I]t's not surprising that all these brothers in intellectual theft are liberals, as parroting groupthink substance makes it hard to cultivate original style.
Still, the great majority of liberal as well as of conservative pundits have never been accused of plagiarism or fabrication, despite the notorious pressures of writing columns and blogs and the opposition scrutiny they receive. The Lehrer case has been attributed to "Gladwellization," yet Malcolm Gladwell himself has had no such issues.
Fareed Zakaria's problem may be his success in a unique starring role -- immigrant (if an elite one), ecumenical Muslim, Ivy Leaguer, Ph.D., television personality, globalization guru -- that he fit so well he never learned to focus his talents.
At least that's what I suspect based on a 2005 article by Sheelah Kolhatkar in the New York Observer. Befriended by the powerful from an early age, apparently never encountering a serious setback until now, Fareed Zakaria was as much the victim as the beneficiary of Davos-grade mentorships that engendered an ill-concealed resentment:
He also claims that he wouldn't go out of his way to pursue a political career, but if someone asked him, he'd be tempted. "Most of the time, you have to spend a lot of time carrying water for people politically," he said. "Being a courtier to people in power. And I have just chosen not to do that with my life.

"I've never had five-year plans or 10-year plans," Mr. Zakaria continued. "I don't at all mean to be immodest, but I feel like I've achieved some level of success, and now I'm sort of asking myself, 'So what do I do with this now? What messages do I want to get across?' I don't want to just write for the sake of writing or write to become famous." ...


When asked why he does so much if it isn't due to some sort of motivation, Mr. Zakaria said, "No, it is a drive. But I guess what I mean is ... I probably have a restless side to me where I move forward, but I don't have a goal. I'm not trying to get to a place.

"The thing I miss most is the ability to read books," he said.
He had become a journalist who didn't report, a scholar with no time for extended reading, and a global prophet who wasn't sure what ideas he wanted to spread. In the midst of his triumph, he was already at risk.