Tune In Tonight: 'No Fracking Way'
This is my contribution to today's Aspen Update, in between emcee stints and day-job duties finishing an article.
1) Wherever you happen to be physically at 9pm EDT / 7pm CDT tonight, please consider either coming to, or following by live streamed web cast, the Intelligence Squared / Aspen Ideas Festival debate on whether the natural gas boom / revolution is doing more harm than good.
Everything about America's energy prospect has been transformed in the past few years by exploitation of "unconventional sources" of natural gas and oil. But there are obvious environmental and public health complications as well. I won't go into the substance any further except to say a) that they're important, and b) that I have a rooting interest with one of the teams. Its members are a long-time friend, and ... my sister. But I'm sure I'll be totally objective in casting my vote at the end. If you don't happen to be in the Aspen vicinity, the web cast is here. Please bear family solidarity in mind when casting your vote.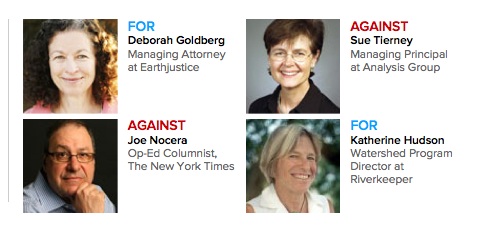 2) I
mentioned
last night Lixin Fan's superb documentary
Last Train Home
. Many people have written in to say that the movie is available via Netflix and Amazon. Also, it has a
Facebook page
with updates from the director about the family he has so memorably portrayed.