The Certainty of More Shootings
An American tragedy that tragically will recur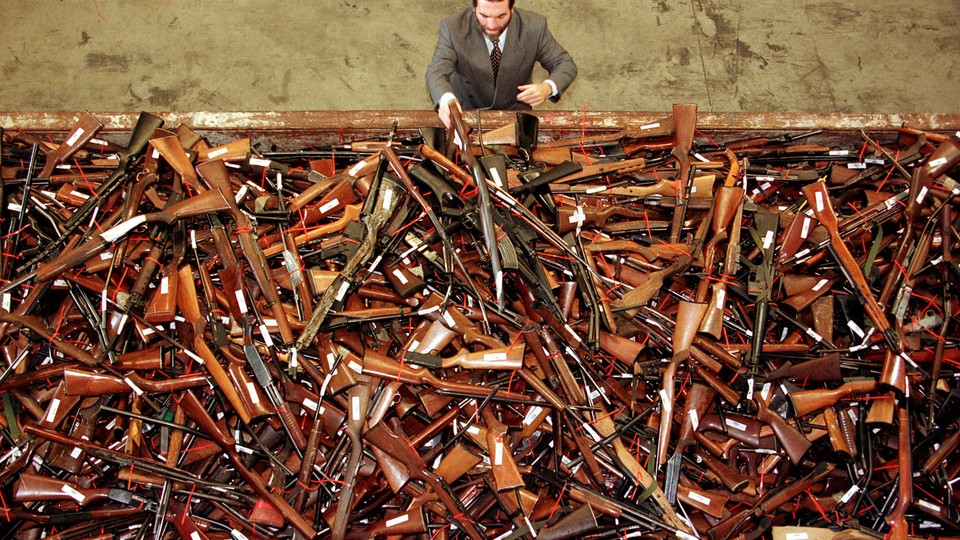 Like everyone, and I'd say especially like every parent, I am of course saddened and horrified by the latest mass shooting-murder. My sympathies to all.
And of course the additional sad, horrifying, and appalling point is the shared American knowledge that, beyond any doubt, this will happen again, and that it will happen in America many, many times before it occurs anywhere else.
Recently I visited the site of the "Port Arthur Massacre," in Tasmania, where in 1996 a disturbed young man shot and killed 35 people and wounded 23 more. The site is a kind of national shrine; afterwards, Australia tightened up its gun laws, and there has been nothing remotely comparable in all the years since. In contrast: Not long after that shooting, during my incarnation as news-magazine editor, I dispatched reporters to cover then-shocking schoolyard mass shootings in West Paducah, Kentucky, and Jonesboro, Arkansas. Those two episodes, coming back to back, were—as always—supposed to provoke a "national discussion" about guns and gun violence. As always, they didn't; a while later they were nudged from the national consciousness by Columbine; and since then we have had so many schoolyard- or public-place shootings that those two are barely mentioned.
The Brady Campaign's list of mass shootings in America just since 2005 is 62 pages long.
I agree with The Atlantic's Garance Franke-Ruta about the inevitable pattern of public reaction to these events. But I find my own thoughts most precisely matched by Adam Gopnik's on The New Yorker's site today. He says:
The truth is made worse by the reality that no one—really no one—anywhere on the political spectrum has the courage to speak out about the madness of unleashed guns and what they do to American life …

The reality is simple: every country struggles with madmen and ideologues with guns, and every country—Canada, Norway, Britain—has had a gun massacre once, or twice. Then people act to stop them, and they do—as over the past few years has happened in Australia. Only in America are gun massacres of this kind routine, expectable, and certain to continue.
There will be more of these; we absolutely know it; we also know that we will not change the circumstances that allow such episodes to recur. I am an optimist about most things, but not about this. Everyone around the world understands this reality too. It is the kind of thing that makes them consider America dangerous, and mad.