How Can People Say America Is Going to Hell?
When I can stop by the local Kwik-E-Mart and there, alongside the Cheetos and 128-oz 2000-calorie Big Guzzlers, I can find sitting on the shelves: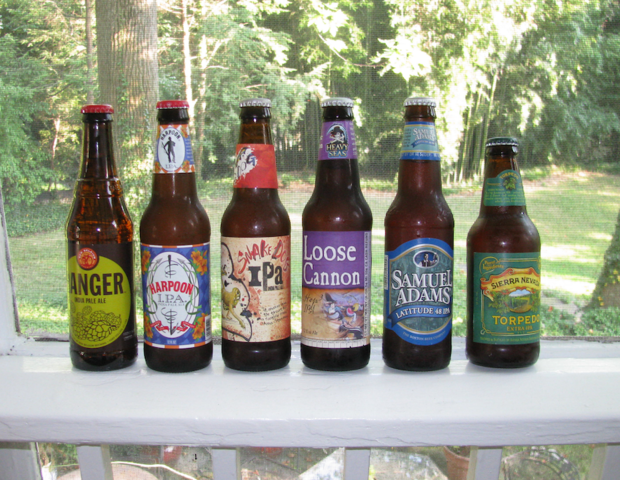 (All of them actually purchased at one place and one time, in fact this afternoon, from a tiny little local convenience store. And, yes, I do realize that there would be roughly 900 calories in the 72 ounces of beer shown above. But I'm not going to drink them all at one time from a big guzzle cup.)
I understand that a
particular DC-area distributor
is the one I have to thank for bringing this golden age of accessible craft beer to Washington. In fact, when I happened to meet this man last year and heard him say that one neighborhood Kwik-E-Mart had suddenly started doing an inexplicably great business in craft brews, I had to stop myself before giving him its exact address and opening hours -- and revealing to him when I had moved back to the city.
Further on this theme: If you're looking for a craft brew adventure later this month in DC,
check this out
. And,
this news
is almost enough to give me a rooting interest in the "Los Angeles Angels of Anaheim," aka the Anaheim/California Angels. Almost. (Hint: my original
hometown brewery
now has offerings on tap at Angels Stadium.) For a lineup of what craft brews are available at what stadiums, check
this out
, and
this
. The offerings at my current hometown stadium, for the Nationals, stand up very well. Actually, all the parks look pretty good. I repeat: at least in some ways we are not going to hell, yet.