21 Charts That Explain American Values Today
Americans say they are more tolerant and open-minded than their parents. Among the issues that rate more morally acceptable today than a decade ago: homosexuality, human cloning, pre-marital sex, and having a child out of wedlock.  At the same time, half believe the economic system is unfair to middle- and working-class Americans, and only 17 percent believe Wall Street executives share fundamental American values. In all, two-thirds think the country is heading in the wrong direction, 69 percent believe the country's values have deteriorated since the 1970s, and nearly half say values will further weaken over the next 10 years.
Such are the highlights of The Atlantic/Aspen Institute American Values Survey. Elsewhere on the site, pollster Mark Penn provides
a full analysis of the survey
, which was conducted by his firm, Penn Schoen Berland. Below, a brief summary in charts:
Two-thirds of those surveyed say the country is heading in the wrong direction ...


... 7 in 10 say people's values have been getting worse in America ...


... and nearly half expect American values to weaken over the next decade.


Americans are split over whether their values are stronger or weaker than the rest of the world's ...


... while freedom of speech and freedom of religion are cited as the top examples of America's superior values compared to other places in the world.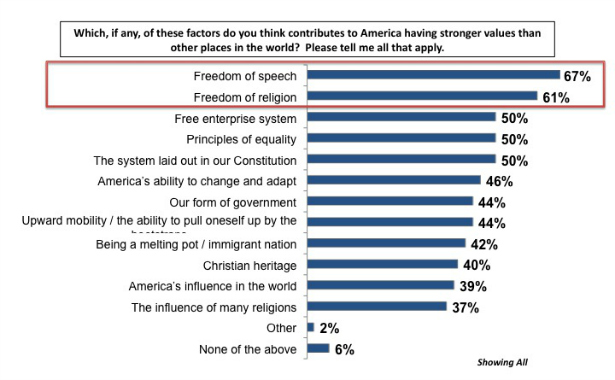 The influence of religion on American life is decreasing.


11 percent of Americans don't believe in God ...

... half seldom or never attend church ...


... but religion is still important to half of all Americans.


Most Americans say they are more open and tolerant than their parents.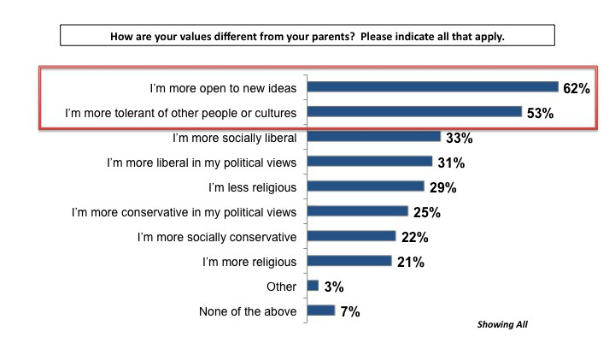 Two-thirds of Americans think the U.S. economy is on the wrong track ...


... and half think the economic system is unfair to middle- and working-class people.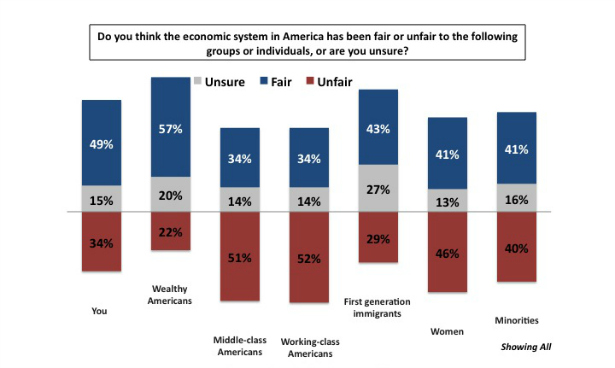 6 in 10 Americans believe budget deficits undermine American values ...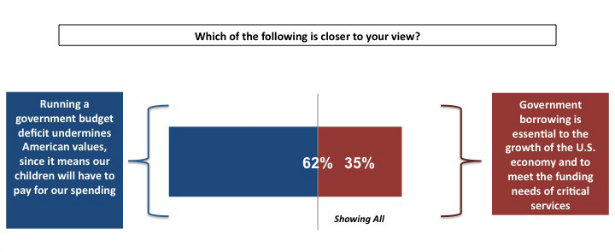 ... and more than half would raise taxes on the wealthy and businesses.


Only 17 percent think Wall Street executives share America's fundamental values ...


... and of those who say Wall Street values are different, 9 in 10 say they are worse.


7 in 10 believe elected officials reflect mainly the values of the wealthy ...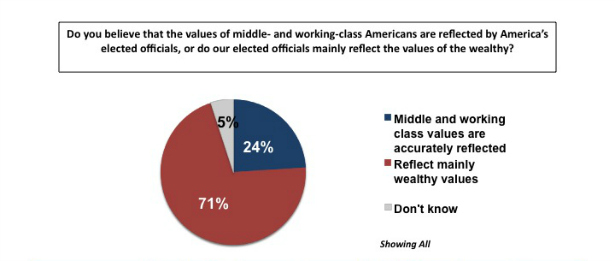 ... and Americans are broadly united in their belief that money and lobbyists have too much influence in politics.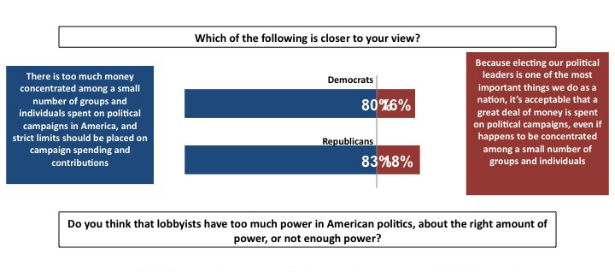 More than half do not expect their personal information to be private when they use social media ...

... though Americans are more worried about government knowing their personal lives than about about private companies.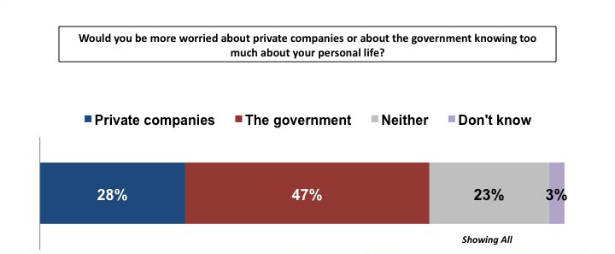 Finally, more than three-quarters of Americans believe people are typically motivated by self-interest -- and just 20 percent believe them to be generally altruistic.


Related links:
Overview and analysis, by Mark Penn
How technology is shaping young people, by Rebecca Rosen
Government of, by, and for the elderly, by Derek Thompson
Should America try to spread its values abroad? by Conor Friedersdorf
The full results (PDF)