Why One School's Boys Baseball Team Won't Play Against Girls
A parochial high school in Arizona forfeited a state championship game because the other team had a female on its roster.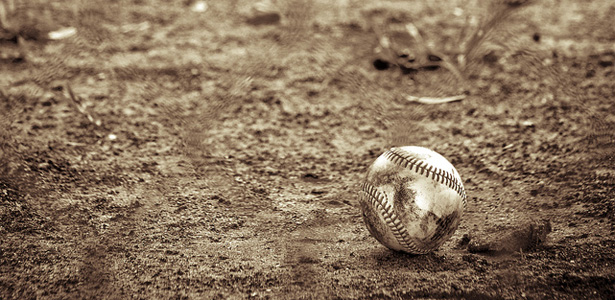 TheBusyBrain/Flickr
A parochial high school in Phoenix, Ariz. forfeited a state championship baseball game rather than play against a team that had a girl playing second base.
It's unfortunate that the parochial school denied its students the opportunity to take part in the championship game, said Neena Chaudhry, senior counsel for education and employment at the National Women's Law Center in Washington, D.C."This shows where we still are as a society in terms of gender norms, expectations and ideas of what are appropriate roles for young women," Chaudhry told me.
Our Lady of Sorrows Academy was set to face off against Mesa Prep for the championship of the Arizona Charter Athletic Association, the league for the state's parochial and charter schools. "As a Catholic school, we promote the ideal of forming and educating boys and girls separately during the adolescent years, especially in physical education," Our Lady of Sorrows said in a statement, according to Mesa news station KTVK.
As the Arizona Republic reported, the academy is affiliated with a conservative organization of priests who disagreed with reforms in the Catholic Church and broke off to form their own group in the 1980s. The parochial academy found a perhaps unexpected defender in Mesa Prep's headmaster Robert Wagner, who told the TV station that "It takes tremendous moral courage to stand by what it is you believe, and they are doing what they think is right."
Paige Sulzbach, 15, plays second base for Mesa Prep, in part because the charter school doesn't have a softball team, according to news reports.
In an interview with the Arizona Republic, Pamela Sulzbach said her daughter agreed to be benched in two previous meetups against the parochial school but that she wasn't going to miss the championship game.
The other team wasn't concerned about possibly injuring her daughter during the game, but rather they believe "that a girl's place is not on the field," Sulzbach told the Arizona Republic.
Title IX, the 1972 federal law banning gender discrimination in schools, applies to all campuses that receive public funding, which includes charter schools as well as some parochial and private schools. But the Arizona controversy raises larger questions beyond the legal requirement to provide girls and boys equal opportunities both in the classroom and on the playing field.
Chaudhry, of the National Women's Law Center, said while it might be preferable to give girls the opportunity to play on their own softball team, rather than ask them to take up a different sport, it's encouraging to know she was able to join the boys' team at her school.
"That's not turning heads the same way it might have many years ago," Chaudhry said. "We are making progress, but as we approach the 40th anniversary of Title IX, it's important to note we're still seeing a lack of opportunities for girls to sports."
In 2010, the National Women's Law Center filed lawsuits at a dozen districts nationwide alleging that girls were not being given equal opportunities to play sports.
The districts "were not necessarily the worst," Chaudhry said, but were rather selected as a representative sampling of urban, suburban and rural campuses to illustrate the scope of the problem.
The information used to back the complaint came from the districts' own reporting to the U.S. Department of Education.
As for the situation in Arizona, Chaudhry said "I don't think it serves anybody to bow out just because you don't want to play with a girl."
That the Title IX requirements don't apply legally to the parochial academy doesn't mean the situation isn't an opportunity to shine a light on the larger issues, Chaudhry said."There's still work to do culturally and socially," Chaudhry said. "We have to overcome and combat stereotypes of what girls are capable of doing, and what they should be doing."
---
This post also appears at The Educated Reporter, an Atlantic partner site.