The Litigious Mess of Special Education
The Individuals with Disabilities Education Act has helped millions of children. It has also bogged down the courts and spawned a whole industry based on paranoia.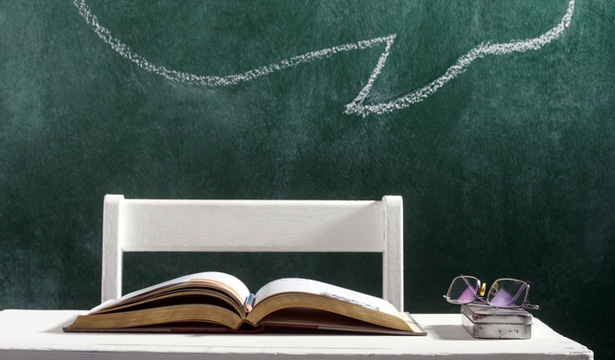 discpicture/Shutterstock
Along with Section 504 of the Rehabilitation Act (Section 504) and the Americans with Disabilities Act (ADA), the 1975 Individuals with Disabilities Education Act (IDEA) -- which guarantees students with disabilities a "free appropriate public education" -- has improved the lives of millions of children and their families. This improvement has not come without costs, however, both financial and human.
Because IDEA and its counterpart statutes were considered civil rights laws, Congress included in them due-process mechanisms allowing for private causes of action to enforce their provisions. The early years of IDEA saw very few such actions, but in 1986 Congress amended the law to also allow the prevailing parents in hearings and court filings to obtain attorneys' fees -- and the result has been predictable. Today, IDEA, Section 504, and the ADA are some of the most litigated federal statutes in existence.
Solving the nation's most entrenched problems
See full coverage
This bitterly adversarial private enforcement system has had a toxic effect on American public schools. Because the law is poorly funded (Congress has repeatedly broken its promises to the states), a school district will often make funding decisions about regular education services with an eye toward whether a disgruntled parent of a disabled student might claim that the decisions negatively impact special education services. School staff feel that parents see them as obstacles, not advocates, to the education that the parents envision -- and parents feel as though schools see them as demanding, insensitive consumers who view school staff as private servants.
Paranoia has led to the creation of several cottage industries promising to provide comfort to school districts and parents alike. Schools spend millions of dollars on commercial vendors to provide the forms needed to document the entire special educational process in case there is a legal challenge. Teachers and administrators flock to conferences and workshops in pursuit of some glimmer of knowledge they can use to protect themselves from the next lawsuit. And parents attend similar conferences learning the tricks necessary to obtain private-school fees paid by their local school districts.
Because the provisions of IDEA are extremely vague and subject to interpretation, courts are forced to interpret these rights endlessly. What is the meaning of an "appropriate" education? How much service is required? What constitutes the "least restrictive environment?" The typical lawsuit is no longer simply over whether a child can or cannot attend school. Rather, disputes are limited only by the imagination of the attorneys who prosecute or defend these cases. While many have obvious merit and ask courts to consider issues relevant to the well-being of special needs children, the vague nature of the statutes, coupled with a tolerant judicial system, allows for a wide variety of claims to be pursued.
For example, New York City public schools recently prevailed in a case originally filed in 2008 on behalf of a seventh grade student who had recently been diagnosed with diabetes. The issue? The parent demanded that the school microwave the child's lunch in order to encourage the child to eat his food, which was sent to school by the parent. The school district, fearing legal liability from food served too hot, denied the parent's request. This denial resulted in a four-year-long federal lawsuit filed under federal statutes as well as claims under the Equal Protection and Due Process Clauses of the Fourteenth Amendment. The federal district court issued its decision in January 2012, upholding the actions of the school district. As of this writing, the appeal status is unclear.
IDEA comes up for reauthorization soon. Congress should carefully consider the system of due process it has created and evaluate whether it truly is serving its original intent. A system of dispute resolution similar to the nonprofit Common Good's health courts proposal, which calls for a system of specialist courts to handle medical malpractice claims, would serve the needs of this population well. A threshold requirement of mandatory mediation before a lawsuit may be filed could be added. A reasonable cap on attorney fees should be explored. Clarity of the very legal rights described should be added to the statute itself.
In other words, a degree of common sense added to the entire system -- with an emphasis on services received rather than an unending amount of due process provided for every alleged wrongdoing -- would go a long way toward serving the original intent of the law.