Peter David of the Economist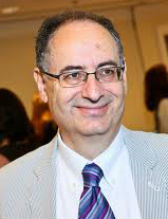 On Monday of this week, I sat next to Peter David, Washington bureau chief of the Economist, at a dinner at the Atlantic's headquarters, in which we heard the CEO of Boeing talk his industry's future and the prospects for American innovation more generally.
Just now I have seen the news that Peter David was killed last night in a car accident. This picture is from the Economist's site, which has that sad disclosure.
I don't have any more information nor any standing as a special friend of Peter David's over the years. [Update: More information from Politico.] But I liked him and respected him, even when sometimes disagreeing with him on political and other matters. My sympathies to his family and colleagues.
__
Update Peter David's friend and colleague Clive Crook has a very eloquent tribute.