This article is from the archive of our partner
.
Mother's Day is Sunday! Thankfully, Wendy Elsasser, who spent 22 years as a floral designer for the White House, spoke to Kristen Philipkoski for The Wirecutter and gave a quick and dirty guide on how to buy the perfect bouquet for mom. You still have time!    
---

MORE FROM THE WIRECUTTER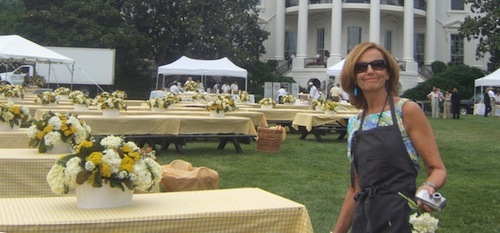 Ordering flowers for Mothers Day seems so predictable. Getting a delivery of a dozen roses might be pretty enough, but it can also seem like you didn't put a whole lot of thought into your gift. It doesn't have to be that way! To find the optimal Mother's Day floral arrangement, we got in touch with Wendy Elsasser, who was a floral designer at the White House for 22 years. She helped create floral works of art for Nancy Reagan and Barbara Bush. Her flowers festooned the tables of some of the most imporant diplomats in political history, so we figured she was qualified to advise us on Mother's Day blooms.
Elsasser, who now owns and operates Mr. Flowers in Kauai, Hawaii, says flowers are very personal. Most mom's have their favorites, and you should know what they are. But sometiems favorites are not available, and sometimes we've forgotten what mom's favorite is and are afraid to ask. In such cases, we recommend you go with Elsasser's mom's favorite, which we've outlined below. Consider it a quick guide to the perfect Mom's Day arrangement: