Annals of the Security State, Khan Edition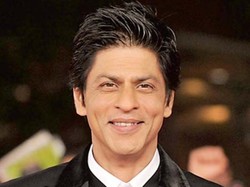 (See
updates
below.) This news has been all over the Indian press but not so much here. Short version: India's version of Brad Pitt / Matt Damon / Bruce Willis was held up -- again -- on arrival in the US by Homeland Security officials, because his last name is the ever-suspicious "Khan." As a reader puts it:
I haven't seen much of any attention paid to US airport security detaining Shah Rukh Khan (right), one of Bollywood's biggest stars, for 2+ hours at Newark Airport on his way to accepting a major award [as a Chubb Fellow] at Yale.  University officials had to intervene on his behalf to get him released.  Imagine the uproar if another country detained Brad Pitt.  Very embarrassing.
This is what we are doing to ourselves, in the name of "security." More coverage here and here. A typical story, in Al Jazeera, began:

He is one of the most famous men on the planet. Adored  by millions. His films are almost always box office smashes. But when Bollywood star Shah Rukh Khan travelled to the US on Thursday, he was detained by security for two hours while they checked out his "status".

As everyone in India seems to be pointing out, the particularly awkward nature of this episode is that one of Khan's recent films was My Name is Khan, about a Muslim who travels to Washington to tell the U.S. president that despite his name he is not a terrorist. Arrrggh.
For what it's worth, here is an Atlantic item on how Shah Rukh Khan's expanding fame -- even in the U.S. -- shows a new level of success for Bollywood.
The 9/11 attacks have damaged America much more in the years since then than they did that day.
___
UPDATE. A reader with a further question:

There is a dimension to the Khan fiasco beyond the embarrassment/insult to India of detaining one of their most famous citizens, which is: Just how much faith can we have in the TSA/Homeland Security data system if they can't determine in five minutes (let alone two hours) who this guy is? Maybe they need to start using Tinderbox or TheBrain!

And a reader with a clarification / correction:

The reader that you quoted concerning Shah Rukh Khan's detention at Newark airport is actually confusing two separate incidents. Khan was detained at Newark three years ago when he came to the US (ironically) to promote his film "My Name is Khan". According to the wiki article on the film and the incident he was apparently detained in order to ascertain his identity. Since he was kept in a waiting room with a large number of South Asian travelers, not only could he find plenty of third parties to vouch for his identity, but he ended up being asked for autographs.

In this most recent case, Khan was arriving by private jet to Westchester County Airport. If detaining him for two hours a second time wasn't bad enough, he was also traveling with Nita Ambani, the wife of Mukesh Ambani, chairman of Reliance Industries, the largest corporate conglomerate in India.

So for American equivalents, it's a bit like a local airport in a foreign country detaining both Brad Pitt and Melinda Gates. But then again, since TSA officials also gave the Indian president a pat-down last year, I suppose this is par for the course for South Asian travelers in US airports.