On the Age and Innocence of Trayvon Martin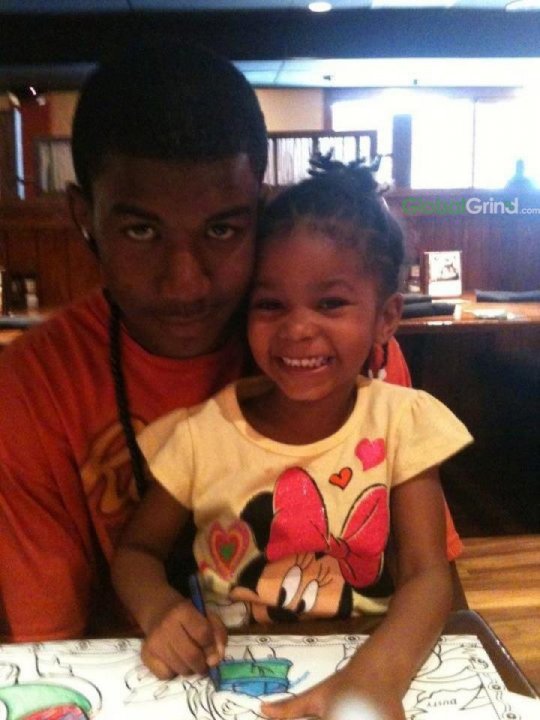 One meme which we've encountered in the comments section here and other places, is this notion that the media is using pictures old pictures to deceptively paint Trayvon Martin as a child. I can't date every picture that's out there. But we do have pictures of Trayvon Martin nine days before he was killed, out celebrating his mother's birthday. Mother's Day.
The one above is one you might select to reflect your message that Martin was, indeed, a child. This message is actually true. I guess you could accuse Martin's parents of sinisterly selecting a photo which reflects well on their son. But what you can't really accuse them of is intentionally trying to deceive you by lowering the kids age. There's very little difference--if any--between that picture above and the one we've seen
on protest signs everywhere
.
There are other pictures
which do look much different--a fact which simply proves that Martin, like many homo sapiens, appears different when subjected to the instruments and angles of photography.
It's worth pointing that I have yet to see a single citation, matching age and photos, to back up the claim that we are all captives to dastardly manipulative plot. Even so, all it would prove is that we've seen a variety of photos of Trayvon Martin. 
In this business, it is always best to speak to the purveyors of such arguments, in their native tongue. To wit: 
I'm sorry that Trayvon Martin's actual appearance obstructs your inalienable right to scandalize children. That you must are forced into cartwheels, and rendered ridiculous, all in the laudable quest to justify bias is the true tragedy, one which pales when compared to an actual death. If I have in any way, contributed to your travails, I hope that some day you will be wise enough, or simply human enough, to forgive.