How ethnic labels change, and often revert, with the times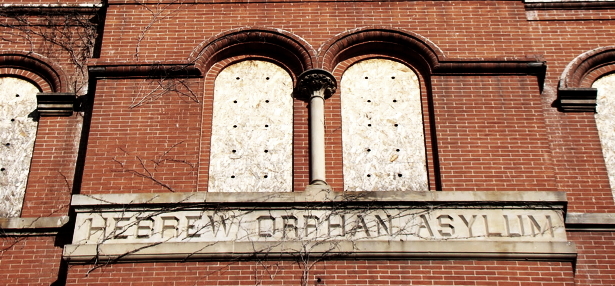 This long-vacant orphanage, founded in Baltimore in 1876, pointedly used the word "Hebrew" rather than "Jewish" in its name. (Baltimore Heritage/Flickr)
A small New Hampshire town's debate over the local place name "Jew Pond" is yet another chapter in how ethnic language continues to evolve in the great American melting pot.
The use of the term Jew as an adjective is generally considered derogatory - the Nazis notoriously spray-painted "Jude" on Jewish-owned businesses, for example - while the term "Jewish" is not.
But that wasn't always the case. After the Civil War, Jewish immigrants to the United States believed that the word "Jewish" itself carried negative connotations and the community began naming its organizations with the words "Hebrew" or "Israelite."
"The perception was that if the community did away with the word 'Jew' altogether, the prejudice would go away," says historian Jonathan Sarna, a professor of American Jewish history at Brandeis University and author of When General Grant Expelled the Jews.
So the first organization of Jewish synagogues was founded as the Union of American Hebrew Congregations (1873) and the first American Jewish rabbinical seminary was called Hebrew Union College (1875). The Jewish version of the YMCA was named the Young Men's Hebrew Association (YMHA).
Eventually, the organized Jewish community re-embraced the name "Jewish," as indicated by the launch of the Jewish Theological Seminary (1886), the American Jewish Historical Society (1892) and the Jewish Encyclopedia (1901). The Union of American Hebrew Congregations is now known as the Union for Reform Judaism (URJ).
Sarna says the communal switch back to the word "Jewish" was an effort to reclaim the positive identity associated with the term - a trend mirrored by other minority groups (e.g., gay vs. homosexual, black vs. African-American).
"Language reflects the past, and it is hard to completely purge the past from language," Sarna says. "In regards to Jew Pond, I don't believe that changing the name will have any impact whatsoever on the way Jews are viewed or treated in the United States."