10 Years Later, the Tragedy of Andrea Yates
On the anniversary of a harrowing verdict, lessons on the place of mental illness in the legal system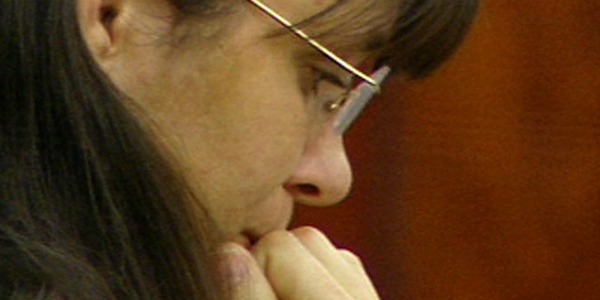 Ten years ago tomorrow, on March 12, 2002, Andrea Yates, an otherwise unremarkable suburban Houston mother, was convicted by a Texas jury of murdering all five of her young children by drowning them, one by one, in the bathtub of their home. With her husband at work, and with the family dog caged, Yates had ceremoniously laid the lifeless little bodies on the bed, again one by one, and then called the police. "I just killed my kids," she said. It was June 20, 2001.
In whole or in part I have covered hundreds of murder cases since 1997, including the unbearably sad Oklahoma City bombing trials of Tim McVeigh and Terry Nichols. And yet no case, no trial, no legal story has ever moved me as much as the Yates case did. I have never seen such a severely mentally ill person. And I believe that no parent who covered the Yates trial, or who closely followed it, was quickly able to forget it. I know I never have.
In February 2002, Yates was tried for capital murder in downtown Houston. Prosecutors said that she knew what she was doing the whole time. There was a chilling 911 tape, and physical evidence, and Yates herself had confessed. The case was never a "Whodunnit" but rather raised the question: Why did she do it? Why did a dedicated mother, a former valedictorian, a home-schooler with deep religious beliefs, crack in such devastating fashion?
I spent a lot of time in Houston attending the trial. I spent a lot of time inside that courthouse (I was there on September 11, 2001, for example, for a competency hearing that was cancelled because of the terror attacks). But I've covered plenty of trials in person. What made the difference, I think, is that, at the time, my own child was just barely two years old. He was just a month older, in fact, than Luke Yates, one of the victims of June 20, 2001.
The only significant disputed issue of the trial was whether Yates was mentally ill at the time of the killings. Yates' attorneys and experts argued that their client was suffering from postpartum depression and was severely mentally ill on June 20, 2001. Following her arrest, Yates had told authorities that she drowned her children to save them. "My children were not righteous," Yates said. "I let them stumble. They were doomed to perish in the fires of hell."
From one of my 2002 columns: "No one should ever have to see photos or videos of dead babies... No one should have to see close-ups of their legs and faces as they all lay together on the bed they must have once cuddled on with their parents. No one should ever have to see a little boy lying face down in a bathtub full of cloudy water or that same boy lying face up next to the tub. No one should ever have to contemplate what it must have been like for those Yates children on that morning, just after they had finished their cereal."
On March 12, 2002, it took the eight women and four men of the jury only three and half hours to reject Yates' insanity defense. A few days later, those same jurors would similarly reject the prosecution's attempts to get a death sentence for Yates. This time, it took them only one hour to make up their minds. Yates was given a life sentence, with the possibility of parole after 40 years. Texas then locked in prison its severely mentally ill convict. Just appalling.
Before the stunning verdict, I wrote: "Every time [prosecutor] Kaylynn Williford talked to jurors about the determination it must have taken Yates to kill those children that day, that determination struck me as insanity. Williford asked the jury, for example, to take three minutes of silence during their deliberations to contemplate how long Yates had to hold each of her children under water for each of them to be rendered unconscious... I'm not sure how that proves evilness over insanity. I think of those three minutes and I think of pure madness.
If Yates' story ended here it would be significant enough. But in 2005, a Texas appeals court overturned her conviction and prison sentence because a prosecution witness had falsely testified about an episode of a television show. Yates was retried in 2006 and, this time, jurors found her not guilty by reason of insanity. She was committed to a state mental hospital, to be periodically evaluated by judges and doctors. And that's where she remains today.
Justice may finally have been done. But the truth is that everyone failed Andrea Yates. Her family and many others blamed her controlling husband, Russell, for not taking seriously enough Andrea's depression and bouts of bizarre behavior. Russell, in turn, blamed Andrea's psychiatrist, the one who, inexplicably, had taken her off her meds shortly before the killings. No one did what they could have done to get Andrea Yates the help she clearly needed.
Russell Yates divorced his wife in 2005 and has since remarried and had at least one more child. For many years, Andrea Yates lived in a state of drug-induced purgatory. Every time she would regain some semblance of sanity the full impact of what she had done to her beloved kids would come back at her in a wave and pull her back down into madness. The greatest novelists could not conjure up such horror. And neither could Nancy Grace.
Andrea Yates' story tracks so many of the themes we talk about all the time today. The role of religion in family life. The cognitive dissonance of so many marriages. Lingering stigmas about mental illness, especially as they relate to postpartum depression. The Yates trial was a big deal 10 years ago-- even though it was overshadowed by the fallout from 9/11. I often wonder: what would it be like if it occurred today, in the age of social media?
Andrea Yates is reportedly doing better. Last June, ten years after the killings, her lawyer George Parnham, argued publicly that it might be time for her to be released. "When this first happened," he told ABC News, "she was severely mentally ill and would experience extreme sickness at around this time each year." Now, with therapy and treatment (and meds like Effexor), one of Yates' friends told the network "She's come full circle and she's really well."
 
For years after the trial, I could not look at a bathtub without thinking of the Yates' children. But when I think today of Andrea Yates, and what she'll have to live with the rest of her life, I only pray that her tragedy has made a difference in the lives of other families in trouble, other relationships racked by madness, other parents who just can't take it anymore. I hope it has inspired people to get help, and to help others, to keep some of the madness at bay.
Light from darkness; hope from hurt. One month after the first Yates trial, in conjunction with the Mental Health America of Greater Houston, Parnham created the Yates Children Memorial Fund, a foundation "to educate the public, assist other women who may need it, and the medical community by providing additional funds for in the area of women's mental health, focusing particularly on the issue of postpartum depression and psychosis..."

Image: Reuters