In Historic Victory for Freedom, California Prison Rules That The Atlantic Is Not 'Contraband'
A few weeks ago, I reported on the decision of the Central California Women's Facility in Chowchilla, which is home to California's death row for women, to deny a prisoner who subscribes to The Atlantic her copy of our December, 2011, issue, which featured a photograph on the cover of an armed Talib, illustrating our story on Pakistan. The letter from the prison informing The Atlantic that the issue would not be delivered to our imprisoned subscriber stated that the cover image violates "the California Code of Regulations, Section 3134.1 (d,e), which states in part, 'no warefare [sic] or weaponary [sic]." You can read the entire letter here, as well as our appeal to the prison warden, Deborah K. Johnson, to reverse what we thought was a faulty and hasty decision.
Well, as you will see below, Warden Johnson has wisely decided that The Atlantic would most likely not provoke violence among the inmates in her charge: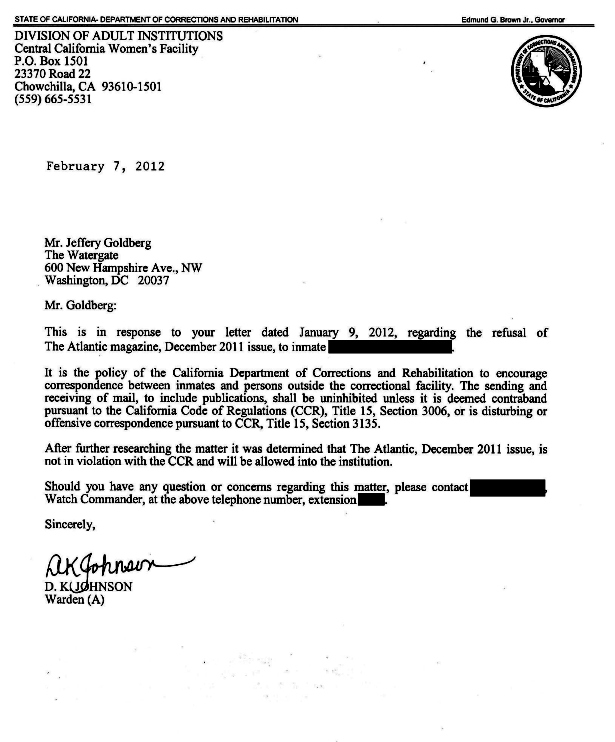 In short, a smart decision. The only downside: Our Chowchilla subscriber will undoubtedly be complaining to the circulation department about late delivery.