Exile in Gal-Ville: How a Male Feminist Alienated His Supporters
Hugo Schwyzer was a passionate advocate for women's rights. But when he revealed his personal history of addiction, violence, and sex with students, he sparked outrage -- and raised questions about a man's role in the feminist movement.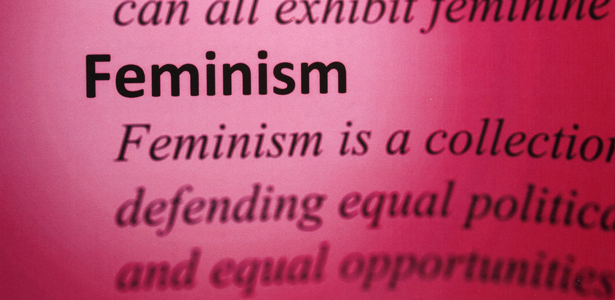 On December 24, 2011, feminist writer Hugo Schwyzer was banned from participating in Feministe, an influential feminist site. The outrage was sparked by an interview in which Schwyzer discussed his own checkered past, including consensual sex with his students. Underneath the post, Feministe commenters drew attention to an even more astonishing admission -- in a year-old post on Schwyzer's own site -- that in 1998, while intoxicated, he had attempted to kill himself and an ex-girlfriend.
"Why are you giving this animal a platform?" demanded one Feministe commenter. "There are three-and-a-half billion women on this planet with inspiring, thought-provoking stories and insights to share, and you choose instead to promote the self-serving rhetoric of a narcissistic sexual predator."
Oddly enough, this outrage came just days after Schwyzer had proclaimed his solidarity with the feminist movement by withdrawing from an online magazine called The Good Men Project. As its name suggests, the site was built around a simple question -- "What does it mean to be a good man?" -- and Schwyzer had welcomed the opportunity to preach his brand of feminism to a mostly male audience. But on December 14, 2011, the site's founder, Tom Matlack, published a piece called "Being a Dude Is a Good Thing" in which he argued that men and women were fundamentally different, and that women refused to "accept men for who they really are." It wasn't "ethically possible," Schwyzer wrote on his site, "to remain silent while the site with which I am now best associated took an increasingly anti-feminist stance."
Schwyzer's two sudden and very contrasting departures reflect broader issues about men and feminism's boundaries. Men have long been involved in agitating for women's rights. Men attended the 1848 Seneca Falls Convention, an early landmark in the history of American feminism, although they were asked to remain silent. In 1869, the English philosopher John Stuart Mill wrote (with his wife) The Subjugation of Women, a classic of what would today be called liberal feminism. Both Schwyzer and his critics approvingly cite the "three Michaels": Michael Flood, Michael Messner, and Michael Kimmel, all academics who call themselves feminists, writing about violence against women and combining scholarly work with public advocacy.
Still, as Schwyzer's case suggests, men's participation in feminism is complicated and often raises the following questions: Can men be feminist leaders? What role -- if any -- should men's personal experiences play in feminist discussions? And how should feminists treat repentant former abusers?
Schwyzer's case helps clarify feminism's boundaries in part because he has always straddled both sides. He was raised by a feminist mother who kept copies of Ms. magazine on the coffee table and claims that he "fell in love with women's studies" in the mid-1980s. But he couldn't quite bring himself to major in it, so he went on to study history while taking gender-study classes as electives.
Today, Schwyzer holds a Ph.D. in Medieval history and teaches history and gender studies at Pasadena City College. He has produced little scholarly feminist work but is a prolific popular writer: Since 2003, he has written several long essays a week, mostly for mixed-gender audiences. He uses feminist jargon in his writing (including such terms as "rape culture," "slut shaming," "male privilege," and "reproductive justice"). His own site features interviews with other established feminists and includes approving links to feminist sites.
Schwyzer's feminism also extends beyond the written word. He helped organize Slutwalk L.A., one of many anti-sexual-assault protests worldwide arranged after a Toronto police officer stated that "women should avoid dressing like sluts in order not to be victimized." Before the recent controversy, he worked for Healthy Is the New Skinny, a organization that promotes positive body images, especially in the fashion industry. He is pro-choice, and his site advocates for abortion rights.
Because he writes through the lens of his personal history, Schwyzer often explores masculinity and men's experiences: how men feel, what they think about gender, what they need to change. In a non-academic approach that attracts both praise and disdain, Schwyzer frequently uses his problematic past to derive present-day morals.
By his own admission, he spent much of the 1990s addicted to various drugs and alcohol. His sobriety began after his attempted murder-suicide in 1998. In the interview that sparked controversy on Feministe, he said that his sex with students (including four on one school trip he chaperoned) had been "deeply and profoundly wrong," but added that it made him "keenly sensitive to power imbalances in sexual relationships." He makes much of having (as part of his amends) written Pasadena's policy on consensual relations between teachers and students. Depending on how you look at that reversal, it's either inspiring or creepy.
Schwyzer presents himself as a liberal feminist, concerned more with individual agency than with fundamental societal structures. He prides himself on counseling male students who are ambivalent about feminism, and he often criticizes what he calls "the myth of male weakness," the notion that men cannot control or change their behavior. He was able to change, his argument goes, and so can you.
Schwyzer is also a religious Christian (he has written of "a return to Christ following my near-death experience in 1998") and leads a Christian youth group, so the language of redemption comes easily. Many of his posts read like sermons, with their smooth writing, literary panache, and attention to language. He is the sort of writer who, when telling a penitent man that he needs to be humiliated, discusses the Latin root of the word, humus, meaning earth or ground.
But some argue that behind Schwyzer's feminism lurks traditional patriarchal authority. On January 11, Jezebel ran a piece by Schwyzer entitled "He Wants to Jizz on Your Face, but Not Why You Think," in which Schwyzer argued that men crave this sexual act not to denigrate women, but to feel accepted. Flavia Dzodan, a Latina writer for Tiger Beatdown, wrote an impassioned response beginning with the question, "Exactly how is this defense of the act feminist?" In an email, Dzodan explains that Schwyzer "systematically presents feminist issues, but his proposed 'solutions' to the problems he posits almost always involve the feelings, status, and outcomes for men."
Schwyzer notes men's intentions weren't the only question in his piece (though he wishes he'd emphasized this point more). He acknowledged that regardless of men's intentions, the act might feel degrading to women, and "no one should be obligated to endure humiliation for the sake of someone else's longing for validation." Still, the fight over facials reflects a broader disagreement about which writing counts as feminist. Schwyzer thinks that "men are inextricably bound up with feminism. That doesn't mean they should be at the center. But they cannot be excluded. ... Feminism isn't just about liberating women; it's about liberating men."
Dzodan, on the other hand, thinks that feminist analysis ought to come only from women's voices and experience, and that there are plenty of non-feminist places for men to write about gender and sex. ("How is this different," she asked in her email, "from what we have to hear in mainstream publications like 
AskMen
 or 
Maxim
?") Men can be important feminist voices, she says, but only when they "do not drown the voices of women while presenting their message." She cites 
The Atlantic
's 
Ta-Nehisi Coates
 and video blogger Jay Smooth as examples of men who "give prevalence to topics that affect women."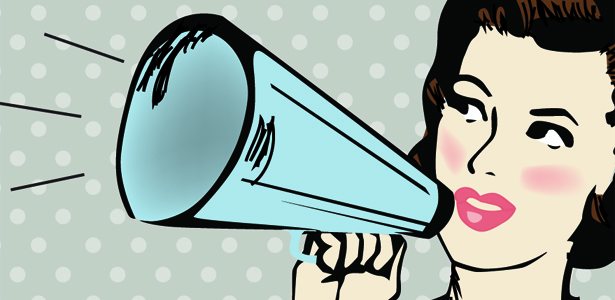 As I reported this story, Schwyzer suggested that I get a sympathetic perspective on his work from Zoe Nicholson, a feminist activist who 
fasted
 for 37 days in support of the Equal Rights Amendment. But even Nicholson argued that it is problematic for a man to have a visible, public role as a feminist leader. "I do believe that a man can be a contributor to empowering a disenfranchised group of women," she says. "I believe that it would be done by getting behind, by getting underneath, by doing fundraising, by stepping away." The question is not so much what a man thinks, but how he works within the community of feminists.
Schwyzer admits, "I haven't been always been able to see how my writing reflects my privilege as a cisgender white male," but he also says he's been quoted unfairly. "When you've got a large body of work," he says, "people can cherry-pick pretty easily." But many refuse to see his most controversial remarks as anomalies. A queer black feminist writer who goes by the name Grace, and who wrote a long essay sharply criticizing Schwyzer, wrote me in an email that for years "women of color repeatedly complained that his behavior towards them was misogynist and racist."
Either way, the response at Feministe has dwarfed earlier controversies. The interview that prompted the site to ban Schwyzer had been cross-posted from Role/Reboot, where Schwyzer writes frequently. Role/Reboot is typical of Schwyzer's venues -- a website about gender, sex, and relationships, but not necessarily from a feminist perspective. The site's homepage -- with headlines like "Sexpectations: Purity, Courtship, And Dating" and "An Open Letter to the Guy Who Molested Me" accompanied by photographs of half-naked models --places it halfway between a feminist magazine and Maxim.
Though the initial comments at Feministe were harsh, the fight only intensified after Clarisse Thorn, who conducted the interview, blocked comments two days after she posted it, citing in her explanatory post "email complaints about the ugliness of [the commenters'] tone." Within days, a Facebook cause called "Feminists Against Hugo Schwyzer" drew more than 600 "likes" and thousands of comments. Commenters expressed shock not just at Schwyzer's attempted murder-suicide, but also at the way he framed the act: as a response to his friend Bill, who was wracked with guilt after nearly killing a neighbor's dog. His admission contained oddly sexual details about the woman he'd tried to kill ("we ... shed our clothes and had the desperately hot, desperately heartbreaking sex we had had so often"), and Schwyzer focused on his own guilt and redemption -- not the suffering he'd caused.
Within days of shutting down comments on the December 17 interview, Feministe restored the comments, and two of its editors made clear that the site would not "link or promote Hugo's work" in the future. "We don't endorse him or invite him to find his redemption at our house and at the expense of our readers' well being," the editors wrote, "and we apologize that we implied otherwise."
But even as other feminists were condemning him, Schwyzer was breaking with The Good Men Project over what he saw as its anti-feminism. GMP has a tricky relationship with feminism. Lisa Hickey, the site's editor, explains that while it is "not anti-feminist by any stretch of the imagination," GMP is not explicitly feminist. "We're just coming at this from the perspective of men first."
Indeed, Hickey has some reservations about feminism. "There are many forums for women to talk about things like this [gender roles]," she says. "In the process of looking for equality, feminists have been trying to get time for women's voices. I don't want to say men have been shut out -- but there hasn't been the openness to this sort of conversation." Some of GMP's content flirts with anti-feminism: In a currently popular post entitled "I Have Female Privilege" author Rachel Goodchild declares, "I am very aware that I no longer live in a man's world. This world is a woman's world. And us females are now the humans holding the privilege."
The day after GMP founder Tom Matlack posted his essay "Being a Dude is a Good Thing," he embarked on a testy exchange of tweets, using language that Schwyzer found sexist. One tweet read, "My point was that some men are afraid to speak up out of fear of female reprisals. Kind of being proven right here" and another, "I really thought the MRA [Men's Rights Advocates] guys were crazy until I engaged the wrath of the feminists. Insane."
Schwyzer (who had been active in GMP debates that fall) wrote an essay criticizing Matlack's language and tone. The piece was briefly posted by a GMP editor and then (after Matlack complained to Hickey) removed. Hickey says she was upset that Schwyzer had personally attacked GMP's founder and asked Schwyzer, "Can you tell me why this fits into the brand?"
He took 24 hours to think it over, and then he left GMP, posting the piece on his own site. He explains now, in an interview, "I felt there was an increasing lack of accountability on the part of editorial staff for men's being the primary architects of this system. There was this sense that sexism causes suffering to both men and women -- and in equal ways. Sexism is a system designed and maintained primarily by men. ... They [the GMP staff] were interested in affirming men as they are, and I was interested in what men could do to improve."
Schwyzer's disagreements with GMP sound like disagreements that other feminists have with him. On January 14, Healthy Is the New Skinny announced a decision to "end all ties" with Schwyzer, and Schwyzer announced his resignation from Perfectly Unperfected, another feminist body-image group he helped lead. Around the same time, Scarleteen, a sex-education organization, removed Schwyzer's old pieces from its website, citing "previously unknown information about this writer and his history."
The details of his fall are telling. "Severing ties" (or, in the case of Feministe, denying links) is not about ideological critique, but social ostracism. Schwyzer is no longer part of the conversation. It's a poignant turn of events for a man who long considered himself one of feminism's most dedicated male advocates. But after years of defending feminism to other men, he became lost in the details of men's private journeys -- above all, his own.
Images: 1. alejandro dans neergaard/Shutterstock; 2. RLN/Shutterstock.