What Else Gets Dropped on New Year's Eve
It's not just balls. Chickens, bologna, pickles, and other oddities ring in the New Year across the country.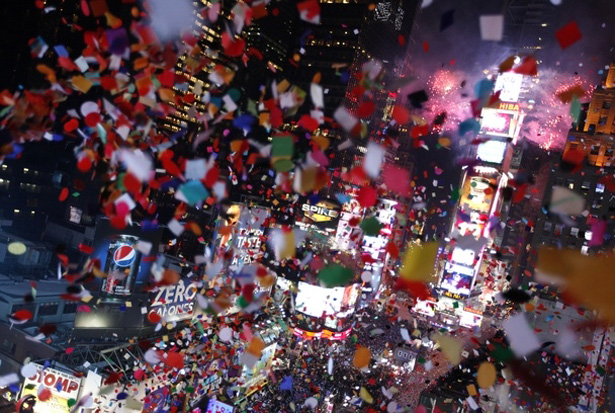 Reuters
New Year's Eve isn't just for New Yorkers. Sure, they get their fancy ball drop, watched by millions. But cities and towns across the United States have their own traditions for ringing in the New Year.

One example - at midnight, the city of Lebanon, Pennsylvania will drop a 12-foot, 150-pound real bologna, a testament to the town's unique type of cured ham. In Seven Valleys, Pennsylvania, a broasted chicken will fall to the ground (below, a wonderful video of the event).


We've rounded up a handful of other strange traditions. Click through to see a slide show of the quirkiest approaches for heralding in 2012 on The Atlantic Cities