What America Looked Like: Escaped Slaves, 'Contrabands,' in the Union Navy
In 1862, during the height of the Civil War, New Hampshire photographer Henry P. Moore trekked to South Carolina with a large-format camera. There, he focused his lens on the daily lives of soldiers, sailors, and plantations workers of the Carolina islands.
Moore took the following photo aboard the USS Virginia off the coast of Charleston. It depicts a group of "contrabands" -- conscripted former slaves who had escaped the Confederacy. In defiance of the 1850 Fugitive slave act, the Confiscation Act of 1861 made it Union policy not to return escaped slaves to their masters. Once seized by the Union, the slaves were set free.
However, at first it wasn't a perfect freedom. In the early days, the contrabands were not paid for their conscription in the military. But in 1861, the Secretary of the Navy ordered that contrabands in service be paid $10 per day.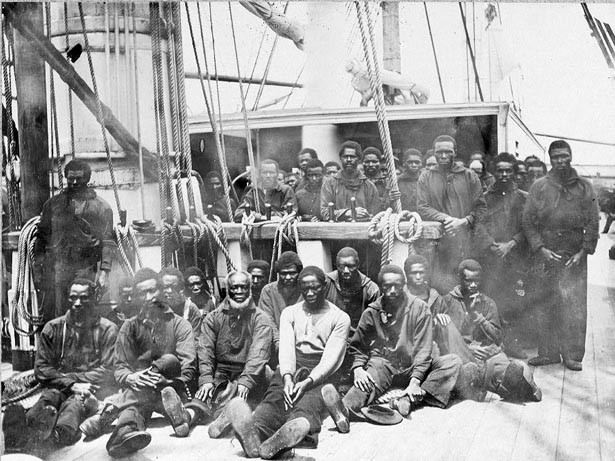 Collection of the New York Historical Society, Neg. #aa02010
This image has been digitally enhanced for easier viewing.